Radio stations are the social medium that updates millions of people within and across the border with recent information ranging from entertainment, religion, politics, education, business, culture, and so many more in people's respective languages.
Ibadan is one of the biggest cities in Africa, with different radio stations located across other areas of the city with various broadcast content. Below is the list of radio stations in Ibadan, with their location and the content they provide.
8 Best Radio Stations In Ibadan, Programs, And Location
Check out different radio stations in Ibadan with their frequency, mode of operation, and area of location;
1. Fresh FM Nigeria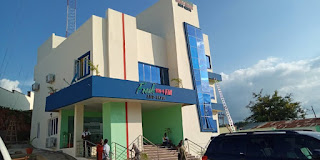 Fresh  Fm is a commercial radio station situated at Challenge, one of the busy areas of Ibadan city, with frequency modulation(FM) of 105.9.
The station runs with the vision of promoting, complementing, and revamping Nigeria's entertainment and lifestyle sphere; this they do by providing the inhabitant of Ibadan and beyond with updated news on politics, entertainment, sports, and health coupled with interesting programs organized by the radio station.
Their programs include Lori papa, Health Focus, Ajabale Iroyin, Ara plus, Arode Yo, Lets Talk About It, Ajoro, As E Dey Hot, Ijehun Agba, Bebe O Duro, E Ku Iyanju, Health tips, Fresh press.
Iroyin Agbaye (National News), Kiddies show, Gbewonrin, Ogbenutan, Freshly pressed, Fresh Sports, Owuro lojo, Confession time, Bebe Extra, Mind Your Language, Naija in London, Dende Oro, and lots more.
The radio station is a private establishment owned by Olayinka Joel Ayefele with other branches in five states; Lagos, Osun, Ekiti, Ogun, and Ondo.  You can check out their other programs on their website; https://www.freshfmnigeria.com/ or visit them at their office; Yinka Ayefele Music House, Lagos Ibadan bypass, Opposite Conoil Oil, Challenge, Ibadan with contact number;0803 232 1059
---
2. Splash FM

The radio station with 105.5 frequency modulation(FM) is the first independent(private) radio station in Ibadan, with the primary objective of serving the city's inhabitants by fulfilling the significant responsibilities of broadcasting, entertainment, and public enlightenment.
Splash FM, founded by Chief Adebayo Muritala Akande, the "Agbaakin Olubadan of Ibadan Land" and commissioned on the 22nd March 2007, provides daily updates on international news, local news, business news, music, interviews, sports, and events.
The radio station at the White House, Oba Abimbola Oluwo, Felele Road, Ibadan, was rebranded as"the Integrity Station" or" Radio Omuluabi "due to being faithful to its objective.
Their regular programs include Morning Splash, Ta lo ta, Say it Out Loud,  Talking Points, Gbanko Gbi, Just Football, and Book Splash. The Conversation, Sports Bang, Turn It Up, Wakati Iyin, Tifun Tedo Iroyin, Aditu / Talojebi, Economic Searchlight, State Affairs, Heart Matters, and others.
---
3. Space FM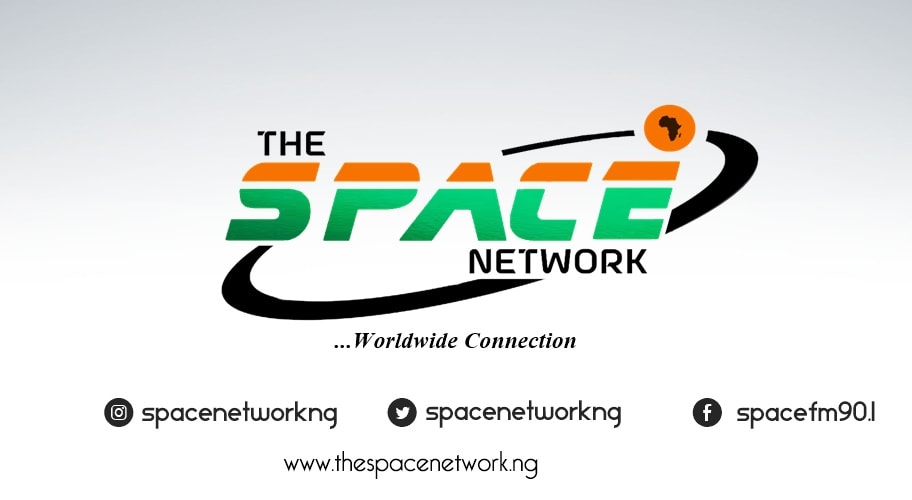 The 90.1 FM, located at 136 Liberty Road, Ibadan, is the first Trilingual (able to communicate in three different languages)station in Nigeria and was founded in 2008 by Otunba Deji Osibogun.
The mission of space FM is to serve as a reliable and outstanding resource for listeners in and outside Ibadan by providing them with up-to-date discretionary time information, station information, upcoming local and relevant events, news, contests, and more.
The program schedule of the radio station includes; Newspaper Review( Pidgin), Chat Box, News At Noon, Newspaper Headline (English), More Music, Oro to nlo, and Non-stop evergreen hits, among others.
For inquiries, visit their website;(www.thespacefm.com), Facebook: SpaceFm, or call them on their studio numbers:07046333566, +2348161325587.
---
4. Premier FM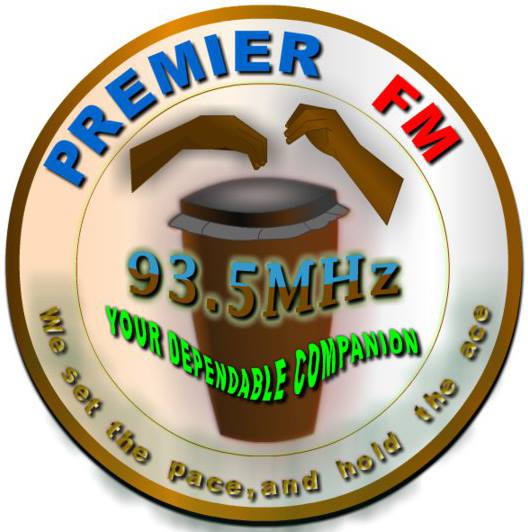 Premier FM, with a frequency modulation of 93.5, is located at 617 Jibowu Crescent, Iyaganku, Ibadan, and was established under the administration of President Olusegun Obasanjo as a result of fulfilling the federal government's objective of setting up 32 FM Stations across the country.
The station is the first FM Radio Station from the SouthWest Zone of the Federal Radio Corporation of Nigeria. (Ibadan). 
As a result of the mandate,70% of the station's programs are in the Yoruba language, which includes Tiwalara, Oodua Tile Toko, Tiki Taka, Lori Odan, Ise Logun Ise, Ongbona felifeli, Ore Agbe, Gbajare, Nje E ti Gbo, Akojopo Iroyin, and others.
Other English and pidgin language programs include; World today, Aproko Reloaded Gbam, Pidgin Sports, The pulse, pidgin news, XX files, INEC half hour, Midweek cruise, Heart to Heart, Weekend delight, and others.
Premier 93.5 FM, according to its slogan, "Sets the pace and Hold the Ace, " can be contacted via its website; radionigeriaibadan.gov.ng,
---
5. Amuludun FM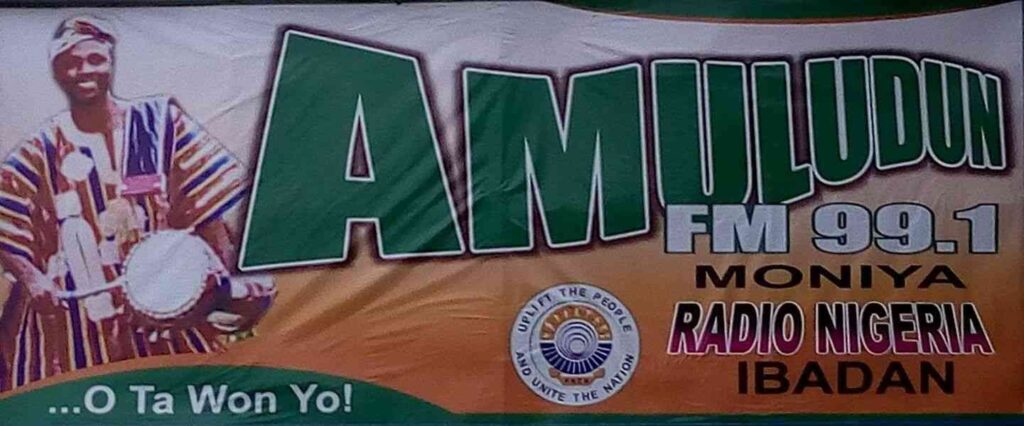 Amuludun Fm, "O'ta won yo," 99.1 FM is a rebirth of Radio Nigeria," Ore araa'lu, which was rebranded on the 22nd of October,2007, from the stable of Radio Nigeria Ibadan Zonal Station with a focus on tradition and social culture values using undiluted Yoruba language.
The station is the first indigenous FM radio station in southwest Nigeria, located at G&P Bus-Stop Old Oyo Road Moniya, Ibadan, Nigeria, and can be contacted via the radio Nigeria website;radionigeriaibadan.gov.ng, Email: [email protected] and phone number;0906 000 3991
The radio station was rated the best for its versatility in communicating with the public in the undiluted Yoruba Language. It was made possible by providing quality, entertaining, educative, and informative programs.
Its programs include;  Iseju Kan, Oro Ree, Je ki Imole de, Ere Idaraya, Akanse Eto, E ti oba Nile, Iferowero, Akiyesi, Tujuka, Akoko Iyin, Mo Yo Fun O, Iroyin Ere Idaraya, Arakenge, Ayegbege, Akagbadun, Asotele Oju Ojo, Barikah Jimoh, Abule Ogbon, and others.
---
6. Beat FM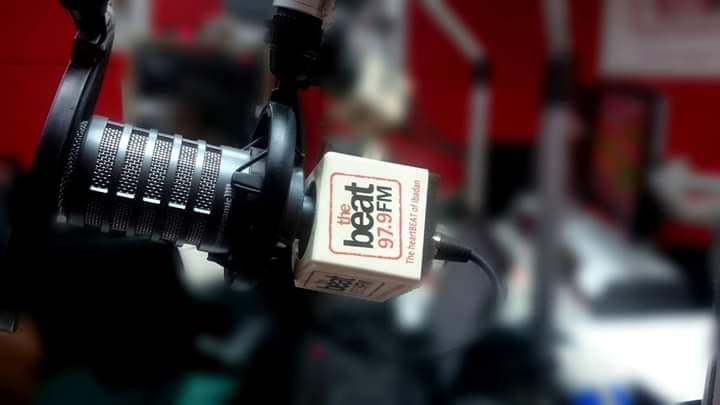 97.9 FM is a radio station you want to tune into at home, in the office, or online. It provides the populace with local and international news, entertainment news, topical news, traffic, sports, and weather information communicated in English.
The radio station, located at 49 Ondo street, Off Oshuntokun Avenue, Bodija GRA, is often referred to as the Heartbeat of Ibadan, as it offers exciting programs mostly listened to by young people. 
Such Programmes include; The Perspective, Sports Extra, News Review, Parenting Conversations, Friday Football show, World news, Gears, Drive Time Show, and midday show.
The Beat FM is owned by Chris Ubosi and started broadcasting on July 1, 2003, at Lagos(99.9FM) before spreading its tentacles to Ibadan(97.9FM), Port Harcourt(99.9FM), Abuja(97.9FM), and  London(103.6FM). It also produces Beat TV, a youtube channel where you can view live radio, and has a sister FM in Ibadan called "Naija FM"(102.7).
---
7. Agidigbo FM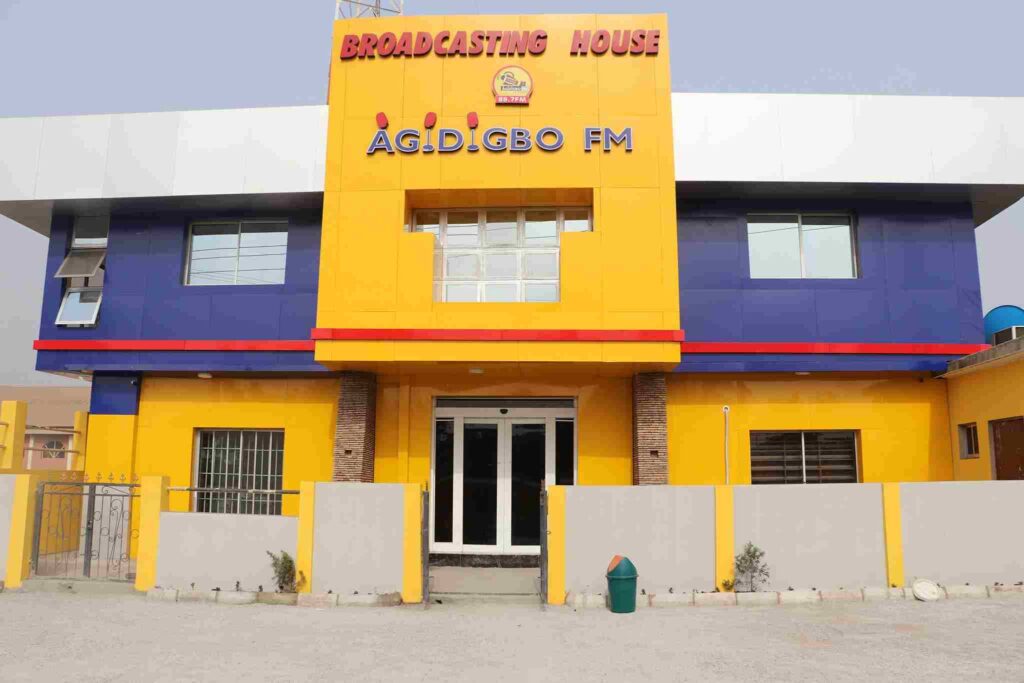 Agidigbo  88.7 FM was established on the 25th of March, 2021. It is owned by an online air presenter called Oriyomi Hamzat with the mission of repositioning broadcasting in Ibadan and its environs by prioritizing the people's interest in its doing.
The radio station is loaded with lots of programs which include; Iri Owuro, The Dallies, The Morning News, Ogidi Iroyin, Mopelola, So Kan Wa, Konbo kii, Political News, Music Filler, Music Belt, Ka Taye Yanjue, Confession Time, Agidigbo K'ore Dale, Super Smart Kids, Agidigbo Real Estate, Akojopo Iroyin, Ara Special and others.
Pursuing the vision gave it the name" The people's voice." For further inquiries, visit the website:https://agidigbo887fm.com/, or the office; Broadcasting House, Agidigbo Junction, Rainbow Busstop, Iwo road-Ojoo Expressway Ibadan.
---
8. Oluyole FM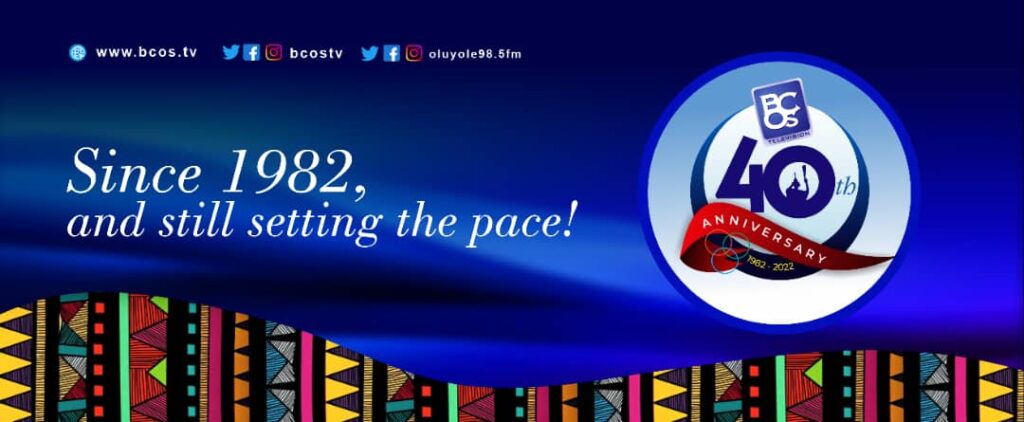 98.5 FM is owned by the Broadcasting Cooperation of Oyo State(BCOS) and is located at Ile Akede, Bashorun, Ibadan. The radio station runs with the same vision the television station has: to educate, enlighten, entertain and disseminate information to the inhabitant of Oyo state (having Ibadan as its capital) and beyond.
The radio station has been in existence since 1976. It entertains the people of Ibadan and the state with programs such as Isenbaye, Searchlight, Akidele, Oro Oloro, Leyin ise, Eleti Ofe, Sport Tit-Bits, Ojukoro, Orotonlo, Reggae flavor, Ongba Yagiyagi, Conversations With Tola And Seun, Bebe La Nse, New scope, and Development Update, Foyegbe with some of the programs being anchored on the Television station(BCOS) such as Oyo Dotun Extra. 
Do Nigerians Still Listen To Radio?
Studies show that 78.4 % of the Nigerian populace listens to the radio weekly, with 77.4 % listening to the news daily via the radio. Radio has been the dominant news platform in Nigeria as it can access the country's suburbs, relating with the young and old in their respective home language.
How Can I Listen to Ibadan Local Radio Online?
Most Ibadan radio stations can be accessed via their free live stream on their website or social media platforms. They can also be accessed via public internet radios such as streema, mytuner, and lots more.
Is Online Radio Better Than FM?
Yes. Online radio picks signals faster and has better sound quality than FM. Besides, you can also view the person anchoring the program, pause the live streaming, access the weather forecast, the news headlines, and other things you are restricted from doing on your conventional radio.
Does Podcast Count As Internet Radio?
No. Podcasts are pre-recorded and can be edited, but online radio stations are transmitted raw without any editing. However, a radio show can be split and turned into a podcast for a purpose or upon request. 
Which is Better, Radio or Podcast?
Radio is better than podcasts in that radio passes updated news, picks relevant trending topics, not minding the niche, and relates it to its audience(general public). Besides, the populace can share their point of view by reaching out to the radio station while on the show.
On the other hand, podcasts are prerecorded and narrowed down to a niche based on their audience's interest, making them unable to reach out or relate with the general public. 
---
Conclusion
Each radio station is saddled with different obligations to fulfill; they provide their audience with their needs on entertainment, business, local news, politics, sports, religion, international news education, culture, and tradition.
The radio stations have unique programs,  which broaden the audience's view, so you can tune in to each station to choose your desired program to listen to, and you can also visit their website or office for further inquiries.