Ontario is a popular tourist spot in Canada. The city is visited by many, as it is known for its numerous historical sites, playgrounds, amusement parks, and museums. There are also a lot of lakes and natural parks where you can have a lot of fun with your family. 
With the vast number of fun places you can explore, choosing the best places to visit with your family can be challenging. This guide will discuss the best places to visit in Ontario with family. We will also discuss what makes these places special and why you shouldn't ignore the opportunity to explore them. 
10 best places to visit in Ontario with family
Here is a list of the top 10 places to visit with your family in this city.
1. Blue Mountain Ski Resort
Located at 190 Gord Canning Drive, Blue Mountains, Ontario, Blue Mountain Ski Resort is one of the best places you can visit with your family. Just like some of the island resorts in Australia, this resort is one of the largest resorts in Ontario and it caters to skiers and snowboarders of all levels.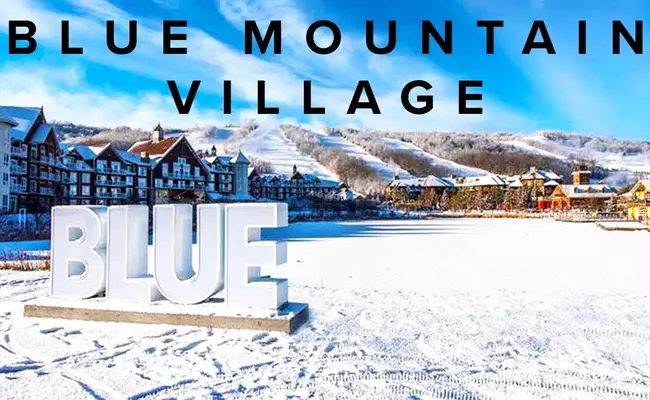 With 365 skiable acres, it offers a wide variety of terrain, including gentle slopes for beginners, challenging runs for advanced riders, and terrain parks for freestyle enthusiasts.
You and your family can enjoy a wide variety of activities at this resort, including skiing, snowboarding, snowshoeing, ice skating, and sleigh rides during the winter months. If you come around in the summer, you can enjoy activities like mountain biking, golfing, disc golf, archery, and more.  
One of the distinct things about this resort is its night skiing. With its 30-lit runs for night skiing, you and your family can enjoy the slopes even after the sun goes down. You will also enjoy a nice scenic view of Georgian Bay, the Pocono Mountains, and the surrounding area. The view adds to the overall family adventure and experience.
When it comes to lodging, you have nothing to worry about. The resort offers different lodging options that are suitable and ideal for your pocket. You will definitely have fun at this resort no matter the time and season you decide to visit.
The resort is known for its family-friendly atmosphere, with dedicated areas for kids and lessons for all ages and abilities. It's a great place for families to introduce children to the joys of skiing and snowboarding.
Booking an event or schedule at Blue Mountain is relatively easy. All you need to do is download its app and check the necessary information or schedule you desire.
There are also different deals at the resort that give you the opportunity to save up to 15% off when you book in advance.

2. Peterborough
Peterborough is another fun place to explore if you are looking for the best places to visit in Ontario with family. This small city is located in the heart of Ontario's Kawartha Lakes region, and it is a family-friendly destination that attracts people from far and wide. Peterborough is surrounded by stunning natural landscapes, including numerous lakes, rivers, and parks.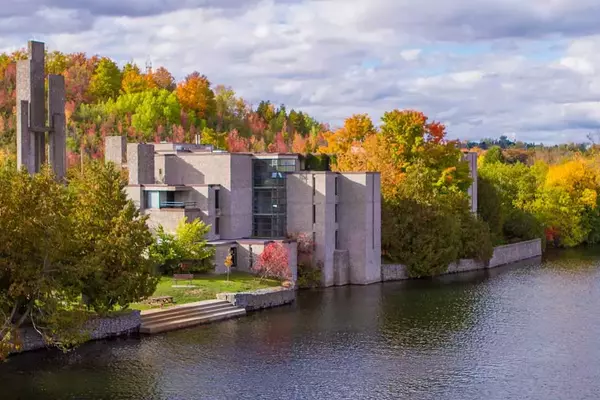 If you and your family are outdoor enthusiasts, this city will definitely be a paradise for you guys. There are different outdoor opportunities for hiking, biking, fishing, and water activities like boating and canoeing. The Trent-Severn Waterway, a National Historic Site, passes through the city, providing a unique chance to watch boats navigate the locks.
One of the most popular places in this city is its lift lock. Peterborough boasts the world's highest hydraulic lift lock, where you can watch boats being raised and lowered in a fascinating engineering marvel.
Despite its relatively small size, this city boasts a vibrant cultural scene you and your family will enjoy. The city is home to numerous art galleries, theatres, and cultural events throughout the year. 
Peterborough offers a range of family-friendly attractions, including Riverview Park and Zoo, which features exotic animals and beautiful gardens. The Canadian Canoe Museum is another must-visit, where you can explore the history of canoeing in Canada.
There are also different places in this city that offer a unique shopping and dining experience. It's a fantastic place to explore, shop for souvenirs, and savour delicious cuisine in a relaxed, family-friendly atmosphere.
Depending on when you visit with your family, this city hosts various seasonal festivals and events, such as the Peterborough Musicfest, which offers free concerts during the summer months. There is also the Peterborough Folk Festival, which celebrates music, art, and culture.
3. Niagara Falls
Niagara Falls is literally one of the most popular places to visit in Ontario. These falls are one of the world's most iconic natural wonders and are located around the border between the United States and Canada. At the heart of Niagara Falls are three stunning waterfalls which are Horseshoe Falls, American Falls, and Bridal Veil Falls.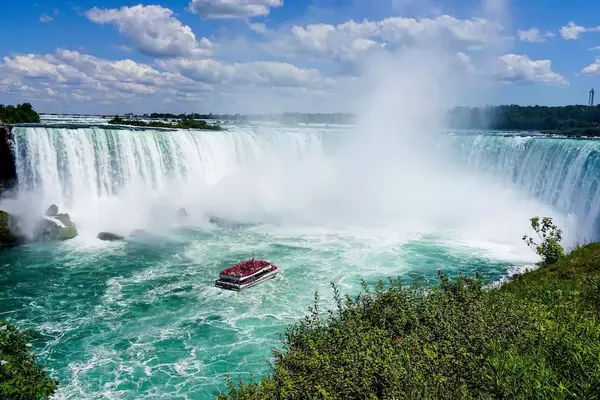 Horseshoe Falls, in particular, is known for its impressive crescent shape and large volume of water, making it one of the most powerful waterfalls on the planet.
The sheer power and beauty of the falls are amazing. The mist rising from the falling water creates rainbows in daylight, adding to the visual spectacle. At night, the falls are illuminated by colourful lights that create a magical ambience. In addition to its natural beauty, Niagara Falls is a major source of hydroelectric power, with water from the Niagara River being directed into tunnels to generate electricity for the surrounding areas.
Although Niagara Falls is not the tallest waterfall in the world, its combination of height and volume makes it truly breathtaking. The vertical height of the falls is over 176 feet in some sections. There is a wide range of fun activities for you and your family.
You can take a boat tour, such as the Maid of the Mist or Hornblower, to get up close to the falls. There are also opportunities for hiking, zip-lining, and helicopter rides to view the falls from different angles.
There are also different amenities around the falls to make your visit more relaxing. There are affordable hotels that will give you and your family warm accommodation. There are also wineries, breweries, and a lot more.

4. Tyendinaga Cavern and Caves
Located at 2623 Harmony Rd, Tyendinaga, ON K8N 4Z6, Canada, Tyendinaga Cavern and Caves is a unique underground adventure and geological attraction that would give you and your family the fun and thrills you desire in this city.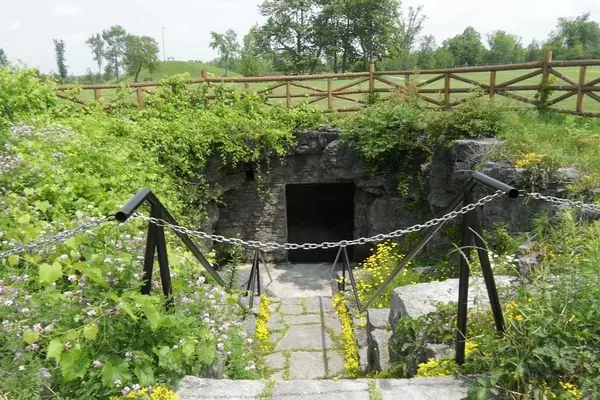 You can explore the vast underground network of Tyendinaga Cavern, which is recognized as the largest known cavern in Ontario. The cavern offers a fascinating experience, with its limestone walls, unique formations, and a rich history that dates back 450 million years. 
The caves offer a unique educational opportunity for you and your family to learn about the Earth's geological history and processes.
There are guided tours that are led by knowledgeable guides who provide insights into the caves' formation, the unique features within, and the role they've played in indigenous culture. You will easily get to learn about the various fossils found within the cave.
Unlike some cave systems that require extensive climbing, these caves offer accessible adventures suitable for a wide range of visitors. The guided tours are designed to accommodate families and individuals, making it a family-friendly attraction. It is situated on 60 acres of land.
This provides ample green space for the family to enjoy a picnic lunch or leisurely stroll after their underground adventure. 
This cave is open from 10 am to 5 pm daily and promises a fun and relaxing adventure. At the end of your tour, you can climb the staircase back into the sunshine and explore the on-site gift shop. Here, you can choose from a selection of crystals to take home as a souvenir of your unique experience.
Tyendinaga Cavern and Caves offers a brief yet eye-opening break from the hustle and bustle of everyday life, allowing visitors to immerse themselves in the wonders of nature and history
5. Grand Experiences Outdoor Adventure Company
Grand Experiences Outdoor Adventure is another place that promises all the thrills for family vacations and getaways. Located at 115 Grand River St N, Paris, ON N3L 2M4, Canada, Grand Experiences offers a wide range of outdoor adventures that cater to diverse interests and skill levels.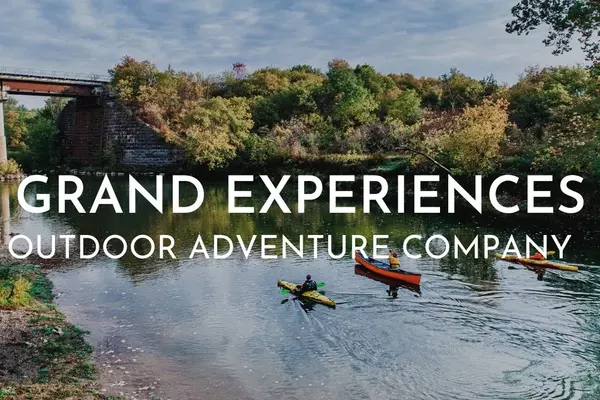 Whether you're interested in kayaking, canoeing, cycling, hiking, or rafting, the company offers guided trips and rentals that allow you and your family to explore the beautiful Grand River and surrounding areas.
You can easily choose can choose from guided, self-guided, day trips, and multi-day adventures. This allows for a customized experience based on your family's preferences.
The Grand River is the focal point of many of their adventures. This river is designated a Canadian Heritage River because of its beauty, diverse wildlife, and historic significance.
Paddling or floating down the Grand River will give your family a unique perspective of Ontario's natural landscapes. There are different things you will get to learn on the tour. They include its local environment, history, and culture.
The tour company provides all the necessary equipment and support for your adventures, ensuring a safe and enjoyable experience for the family. They also sell Canadian-made canoes, kayaks, and outdoor gear if you are looking to continue your outdoor adventures on your own.
While many of the activities here are water-based and perfect for the summer months, you can also enjoy other activities like cycling and hiking. These activities take place all year round.
6. Georgian Bay
Nestled in northeastern Lake Huron, Georgian Bay is an exceptional vacation destination for families. It is often regarded as one of the most beautiful places in Canada. With its crystal-clear waters and rocky shorelines, the bay offers a truly amazing Canadian landscape.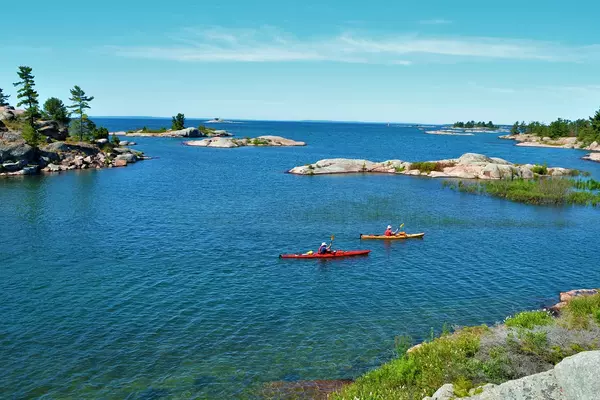 This bay is home to the world's largest freshwater archipelago, known as the "30,000 Islands." These islands offer endless opportunities for exploration, from boat tours to secluded coves perfect for picnics and swimming.
As part of a UNESCO biosphere reserve, Georgian Bay is recognized for its ecological significance and diverse ecosystems. Families can explore the bay's islands, remarkable beaches, and hiking trails while learning about its rich natural heritage.
There is never a dull moment in this place with a wide range of activities you and your family can partake They include hiking, biking, and camping in the surrounding Georgian Bay Biosphere Reserve. There are also numerous trails and parks to explore, such as Killbear Provincial Park and Bruce Peninsula National Park.
This bay is home to several unique geological formations, such as The Grotto which is a natural sea cave filled with shimmering waters.
Exploring these formations can be a fun and educational experience for the whole family. Accommodation for your family will not be a problem, as there are many family-friendly resorts and cottages along the bay.
These resorts offer comfortable accommodations and a range of amenities, including water sports equipment rentals, swimming pools, and organized activities for kids. When it comes to family vacations, Georgian Bay has something to offer every member of the family.
7. Canada's Wonderland
Among Ontario's most visited attractions, Canada's Wonderland is Canada's premier amusement park, located in Vaughan, Ontario, just outside Toronto. This beloved amusement park is a must-visit destination for thrill-seekers and families alike. One of the things that makes this place special is its world-class roller coasters.
These roller coasters are some of the tallest and fastest roller coasters in the world. You and your family can experience exhilarating rides such as Leviathan, Behemoth, and Yukon Striker, which offer heart-pounding drops and twists.
Canada's Wonderland has over 200 attractions, including 17 roller coasters, two children's areas, and a 20-acre water park called Splash Works.
This  Splash Works offers a family paradise with a wave pool, water slides, children's splash stations, and cliff jumping at Mountain Bay Cliffs.
If you have little kids, you will definitely appreciate the wide array of kid-friendly attractions, including Planet Snoopy, an entire section dedicated to the Peanuts gang, with rides and entertainment designed for little ones.
This park offers different events for different reasons. Some of the events include Halloween haunts, Winterfest, and much more. The park also offers a diverse lineup of live entertainment, including stage shows, musical performances, and special events.
The entertainment schedule is constantly changing, ensuring there's always something new to enjoy. Exploring this park is also affordable as you can get the best of money with your family for as low as $120 monthly.
8. Jungle Cat World
Originally named "Orono Exotic Cat World", Jungle Cat World was established in 1983. This unique and educational wildlife park is located in Orono, Ontario, Canada. One of the standout features of Jungle Cat World is its dedication to wildlife conservation and education.
The park is home to more than 150 animals, including various species of big cats, primates, wolves, and other exotic creatures.
Exploring this place gives your family the opportunity to see and learn about these fascinating animals up close in a safe and controlled environment.
While Jungle Cat World was initially established as a tourist attraction for the exhibition of exotic animals, it has evolved to prioritize education and conservation. The park offers daily educational feeding tours led by knowledgeable zookeepers, providing you and your family with insights into the animals' behaviours and dietary needs.
There are different events you can take part in in this park. They include scenes that allow you to connect with the animal in a mutually respectful and meaningful way. There is also a night safari which is an exciting overnight program for groups and families.  
Accommodation in this wildlife park is relatively affordable. Do not forget to leave with a souvenir as it will definitely be worth it.
9. African Lion Safari
Designed for kids and adults alike, the African safari offers visitors the opportunity to get up close and personal with a variety of exotic animals. This park offers a drive-through safari experience that allows families to explore large, open-air reserves in their vehicles. If you have checked out article on places to visit with family in South Africa, you will find something similar to this.
You can use this drive-through to have a very close encounter with animals such as lions, giraffes, zebras, and rhinoceroses. It's a thrilling and immersive experience for visitors of all ages.
African Lion Safari is home to over 1,000 exotic birds and animals. By exploring and visiting this place, you will get to see over 200 species. The African Lion Safari actively enlightens people about conservation efforts to protect endangered species. The park educates visitors about the importance of wildlife conservation and contributes to breeding programs for endangered animals.
Apart from fun and enlightenment, African Lion Safari provides amenities to ensure a comfortable and enjoyable experience for families. These include wheelchair and wagon rentals, a Safari Bazaar Gift Shop, and on-site food services offering a 20% discount for season passport holders. 
10. Ontario Science Centre
The Ontario Science Centre is a world-renowned interactive science museum that offers a unique and engaging experience for visitors of all ages. With over 500 interactive experiences, the Ontario Science Centre allows families and individuals to learn through play and exploration.
The Science Centre was one of the first interactive science museums in the world. It promoted interaction and live demonstrations when it opened its doors. Unlike traditional museums at the time, where exhibits were strictly for viewing, the Ontario Science Centre encouraged visitors to actively engage with the displays and learn through hands-on experiences.
The Science Centre also houses an IMAX theatre that screens educational and visually stunning documentaries on a giant screen. It provides an immersive experience, making science and nature come alive.
The Ontario Science Centre continues to evolve and stay at the forefront of science education. It regularly hosts special events, programs, and travelling exhibits, ensuring that there is always something new and exciting for visitors to explore.
Is Ontario Family Friendly?
Yes, Ontario is renowned for being exceptionally family-friendly. The province offers a diverse array of attractions and activities that cater to the needs and interests of families of all sizes and ages.
Here's why Ontario is considered a top destination for family vacations:
Abundance of Family Attractions: Ontario boasts a plethora of family-oriented attractions, from world-class museums like the Royal Ontario Museum in Toronto to thrilling amusement parks like Canada's Wonderland and family-friendly zoos and aquariums.
Outdoor Adventures: Families can explore the province's natural beauty through its numerous parks, hiking trails, and lakes. Places like Algonquin Provincial Park provide opportunities for camping, wildlife spotting, and bonding in the great outdoors.
Cultural and Educational Experiences: Ontario's cities offer an array of cultural experiences and educational opportunities. Museums, historic sites, and interactive science centres provide enriching experiences for kids and adults alike.
Family-Friendly Accommodations: Ontario features a wide range of family-friendly accommodations, including resorts, cottages, and hotels that cater to families with spacious rooms and special amenities.
Year-Round Festivals: The province hosts a multitude of family-friendly festivals and events throughout the year, celebrating everything from arts and culture to food and holidays.
Safety and Accessibility: Ontario prioritizes safety, and its cities are generally considered safe for families. Additionally, the province offers accessible facilities and services to accommodate families with special needs.
What Is Ontario's Main Food?
Ontario's main food is diverse, reflecting its multicultural population. However, iconic Canadian dishes like poutine (fries with cheese curds and gravy), butter tarts, and tourtière (meat pie) are enjoyed here. Additionally, Ontario is known for its fresh and locally sourced produce, particularly berries, apples, and sweet corn.
The province's proximity to the Great Lakes also means a rich seafood tradition with dishes like pickerel and perch. Ontario embraces international cuisine too, with diverse options in its vibrant cities, making it a culinary melting pot.
Are There Events in Ontario That Families Should Not Miss?
Other than being known for its food, Ontario also offers a wealth of family-friendly events you should not miss throughout the year.
Below are a few that stand out:
Toronto International Film Festival (TIFF): TIFF is one of the world's premier film festivals, and it includes family-friendly screenings. Kids can enjoy exciting films and even catch a glimpse of their favourite movie stars.
Ontario Science Centre: This iconic science museum in Toronto hosts various interactive exhibits and special events year-round. It's a fantastic place for kids to learn about science while having a blast.
Toronto Zoo's Boo at the Zoo: During Halloween, the Toronto Zoo transforms into a spooktacular wonderland. Families can explore the zoo, see animals, and participate in fun, Halloween-themed activities.
Winterlude in Ottawa: This winter festival celebrates all things snowy and frosty. Families can enjoy ice skating on the Rideau Canal, snow sculptures, and delicious Canadian treats like Beavertails.
---
Conclusion
Ontario offers a wide range of family-friendly attractions and destinations that are perfect for a fun and educational vacation.
Each of these places has its unique features and things that make them special. We have discussed some of these things in this article read through to get all the information you need.