Australia is known for its stunning landscapes, beach resorts, unique wildlife, and diverse culture. But if you are looking for a place to unwind and escape the hustle and bustle of city life, you should take a trip to one of the many island resorts scattered around Australia.
These resorts vary in size, style, and amenities, but all offer an oasis of relaxation. In this blog post, we will take you on a journey to discover the best island resorts in Australia.
Top 10 Best Island Resorts In Australia
Lets have a look at the top island resorts in Australia you can always go to for get aways, honeymoons or fun.
1. Lizard Island Resort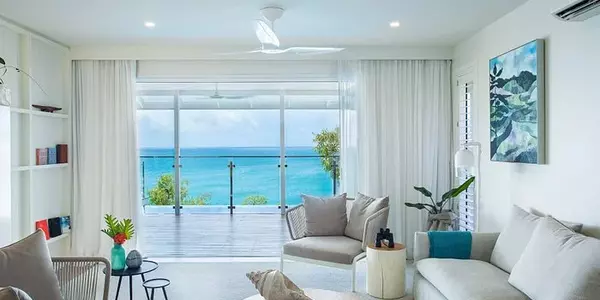 If you are looking for a luxury island getaway in Australia, Lizard Island Resort is one of the most popular and highly recommended options. Located on Lizard Island, which is part of the Great Barrier Reef, this resort is a true paradise with pristine beaches, crystal-clear waters, and stunning coral reefs.
Let's look at some of the details you might need such as location, accommodations, dining options, and other activities.
Location of Lizard Island Resort
Incase you were wondering how to get to one of the luxury resorts in Australia, the address is PMB 40, QLD 4871, Australia. The resort is located on Lizard Island, which is part of the Great Barrier Reef and is accessible by a scenic one-hour flight from Cairns.
Lizard Island Resort Accomodation
Lizard Island Resort offers 40 luxurious suites and villas that are designed to blend in with the natural surroundings of the island. The accommodations are spacious, air-conditioned, and feature private balconies or verandas with stunning views of the ocean or the island.
Some of the villas even have their own private plunge pools. The resort also has a private villa called The Pavilion, which is perfect for honeymooners or couples looking for extra privacy and seclusion.
Dining and Drinking
Lizard Island Resort offers a range of dining options to suit all tastes and occasions. Osprey's Restaurant is the resort's main restaurant, which offers a daily-changing menu of Australian and international cuisine.
Guests can also enjoy a casual lunch or dinner at the Beach Club, which is located right on the beach and serves fresh seafood and light snacks. The resort also has a bar called the Driftwood Bar & Wine Cellar, which offers a selection of wines, spirits, and cocktails.
Activities and Things To Do on Lizard Island Resort
Lizard Island Resort is the perfect place to relax and unwind, but if you're looking for more active pursuits, there are plenty of options to choose from. The resort has a range of complimentary activities, including snorkeling, kayaking, paddle boarding, and tennis.
The resort also offers a variety of guided tours and experiences, such as private beach picnics, sunset cruises, and Great Barrier Reef snorkeling and diving trips. If you're interested in fishing, the resort has a fully equipped game fishing boat that can take you out for half-day or full-day trips.
Lizard Island Resort is a luxurious and unforgettable destination that offers the perfect balance of relaxation, adventure, and natural beauty.
Whether you're looking to snorkel amongst the stunning coral reefs of the Great Barrier Reef, indulge in delicious dining options, or simply unwind on the beach, Lizard Island is sure to exceed your expectations. It is regarded as one of the best island resorts in Australia.
---
2. One and Only Hayman Island
This stunning resort is located in the heart of the Whitsundays, giving you access to some of the best snorkelling and diving spots in the world.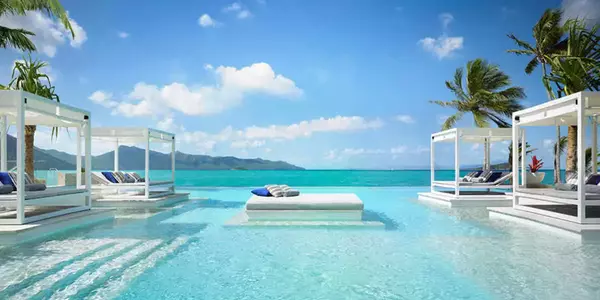 The resort is spread across a vast 400-hectare area and offers luxurious accommodation, exquisite restaurants, and extraordinary spa treatments.
Location and Climate
Located in the Whitsunday Islands off the northeast coast of Queensland, Hayman Island is situated in a tropical climate zone with warm temperatures all year round. Temperatures are mild in winter and can reach 30°C in summer, making it an ideal destination for travelers looking to escape the winter chill.
Accommodation
Hayman Island offers a range of luxury accommodations, including beachfront villas, suites, and private residences. Each room features elegant interiors and modern amenities, including high-speed internet and air conditioning. The island's accommodations are designed to provide travelers with a luxurious and comfortable stay that exceeds expectations.
Activities in One and Only Hayman Island
Hayman Island offers a range of activities that cater to both adventure seekers and those looking for a peaceful retreat. One of the island's main draws is the variety of water-based activities, including snorkeling and scuba diving in the Great Barrier Reef, paddle boarding, kayaking, and sailing. Alternatively, guests can enjoy the island's stunning natural beauty with a hike through the tropical rainforest or a round of golf at the championship course.
Dining
Featuring a range of culinary offerings, Hayman Island is home to a variety of restaurants and bars that cater to all tastes. Indulge in a romantic dinner with a view of the ocean at Pacific restaurant, enjoy a relaxed lunch at Aqua's beachside restaurant, or sip on a cocktail at the island's tropical bar. Travelers regard this island as one of the best island resorts in Australia.
---
3. Bedarra Island Resort
This island resort is a perfect getaway for those looking for seclusion. Bedarra Island resort is located on a private island off the coast of Queensland and has only ten villas, guaranteeing privacy. The villas are equipped with all amenities, including a plunge pool, a king-size bed, a hammock, and a fully-stocked mini-bar.
The resort has a no-TV or Wi-Fi policy, where guests can fully disconnect and enjoy the serenity of nature.
Thing To Do In Bedarra Island Resort
While Bedarra Island Resort is all about relaxing and unwinding, there are plenty of activities to suit all visitors. The resort offers guided rainforest walks, where visitors can explore the lush vegetation and spot exotic wildlife, including native birds and fruit bats.
Kayaks and paddleboards are available for guests to explore the unspoiled coastline and snorkel gear and wetsuits ready for underwater exploration of the Coral Sea's splendid marine life. Fishing enthusiasts can cast out a line from the jetty and hope to catch local fish species, including sweet lip and coral trout.
Dining
The resort's chefs showcase fresh local produce and seafood, offering a tempting array of modern and classic Australian dishes, each prepared with passion and served with impeccable attention to detail. You can enjoy exquisite meals on a deck overlooking the sea, under the stars, or in an intimate forest pavilion. The resort also offers a range of dining packages, from private dinners to intimate barbecue buffets for those traveling in groups.
How To Get To Bedarra Island Resort
It is accessible from the coastal town of Mission Beach via a 45-minute boat transfer to the island. The resort can arrange transfers for guests from Cairns airport or Townsville airport. The room rates include boat transfers from Mission Beach, all gourmet meals, beverages, and island activities, ensuring an all-inclusive luxury experience for guests.
Bedarra Island Resort is a perfect destination for travelers who are seeking a secluded and tranquil retreat in one of Australia's most beautiful regions. The resort's pristine natural surroundings, luxury villas, world-class dining, and wellness programs offer a unique and unforgettable experience that is truly worth every penny.
Whether you're a honeymooner, family, group traveler, or seeking a solo escape, Bedarra Island Resort is the ultimate tropical paradise to unwind, reconnect, and discover a slice of paradise.
---
4. Orpheus Island Lodge
Orpheus Island is a small, exclusive island located in the heart of the Great Barrier Reef, on the North Queensland coast. It is an idyllic retreat for those who seek the ultimate in luxury, privacy, and relaxation.
Orpheus Island Lodge is the perfect place to unwind, unplug, and experience nature at its best. This stunning destination offers something for everyone, from snorkeling and diving to spa treatments and gourmet dining. It is located at Orpheus Island Lodge, Palm Island QLD 4805, Australia.
Accommodation
Orpheus Island Lodge is a private island retreat with only 14 luxurious rooms. Each accommodation has been designed with the utmost comfort in mind, with king-size beds, air-conditioning, and private verandas overlooking the Coral Sea or tropical gardens. Some villas also feature outdoor showers, plunge pools or spa baths. The deluxe suites are the perfect choice for couples, while the beachfront villas are ideal for families or groups of friends.
Activities and Things To Do in Orpheus Island
Orpheus Island Lodge offers a variety of world-class activities, including snorkeling, scuba diving, fishing, and sailing. The island is surrounded by 1,100 hectares of pristine National Park, which allows guests to explore secluded beaches, bays, and reefs. You can also enjoy a picnic on a private beach or take a guided nature walk to discover the flora and fauna of the island. In addition, the lodge boasts a state-of-the-art wellness center where you can enjoy rejuvenating spa treatments.
Dining
Orpheus Island Lodge offers a culinary experience that is as exceptional as the island itself. The meals are prepared with the freshest local produce and accompanied by an extensive wine list. The Lodge's chef works closely with local fishermen and farmers to provide a truly authentic North Queensland dining experience.
In addition, the island offers private beach dining experiences where guests can indulge in a candlelit dinner under the stars.
Getting There
Orpheus Island is accessible by a scenic helicopter transfer which takes only 30 minutes from Townsville airport. The lodge also provides a scheduled daily boat transfer from Lucinda, which takes approximately 1.5 hours. The boat transfer is a great way to experience the beauty of the Great Barrier Reef and its surrounding areas.
---
5. Hamilton Island Beach Club Resort
Hamilton Island Beach Club is situated on Catseye Beach, surrounded by palm trees, just a few meters from the turquoise waters of the Whitsundays. The resort is a perfect romantic getaway destination for couples, solo travelers seeking a retreat, or even families, with a designated pool and luxurious rooms.
Accommodation
The resort's accommodation is a mix of contemporary and traditional Australian styles. Every room is spacious, with an impressively comfortable king-size bed and a heated outdoor terrace. The courtyard and the balcony of each room offers spectacular views of the pristine beach with easy access to the ocean. The rooms are equipped with all necessary conveniences, including flat-screen TV and complimentary Wi-Fi.
Facilities
Apart from the luxurious rooms and suites, the resort boasts an extensive range of facilities to ensure you have an unforgettable stay. Bask in the warm sunshine at the outdoor infinity pool that looks over the lagoon, book a spa treatment that's second to none, or indulge in some freshly prepared seafood at the seaside restaurant while overlooking the spectacular ocean view. Additionally, the Hamilton Island Beach Club offers access to a private beach, a fitness center, and a library.
Activities
Be sure to explore the Great Barrier Reef on your Hamilton Island excursion. It's a once-in-a-lifetime tourist attraction that doesn't disappoint. You can even hit the seas to experience the epic scuba diving, snorkeling, or simply relax with a complimentary stand-up paddleboard experience. Besides water activities, you can enjoy a walk around the island's natural beauty, have a picnic, and even scuba dive around the famous Heart Reef.
If you're looking for a romantic and luxurious place to stay on your visit to Hamilton Island, you won't find a better option than Beach Club. With a fantastic location, luxurious accommodation, first-class facilities, and a range of activities, it's no surprise that it is one of the most popular resorts on the island. Book your Hamilton island experience today and relish in the joy of this heaven on the Great Barrier Reef.
---
6. Fraser Island
Though not in Australia, this island resort is easy to access and can be your next island vacation getaway. This resort gives a unique blend of Fijian and Australian hospitality. The Royal Davui Island Resort offers private plunge pools, exquisite dining, and unique water activities.
---
qualia Hamilton Island: Qualia Hamilton Island resort is another perfect resort hidden away in the Whitsundays. Guests can enjoy amenities like a private golf buggy, gym, spa, and private beach access. This resort offers 60 stunning rooms and pavilions that are designed to give Guests a premium relaxation experience.
Wilson island Resort: This resort is located in the southernmost part of the Great Barrier Reef. Wilson Island Resort is a paradise for nature lovers and birdwatchers as the island is home to over 50 species of birds and a range of colourful fish. While on the Island, Guests can enjoy activities such as snorkelling, kayaking, and bushwalking.
Villa Howden Hobart Tasmania: Located on a private island, Villa Howden Hobart Tasmania is a luxurious escape for travellers seeking privacy. Here, guests can enjoy their private indoor pool, a large spa bath, and stunning outside views. The resort has a range of events and spaces for your next special event.
Aroa Beach Rarotonga Cook Islands: If you are looking to escape from Australia and think out of the box, the Aroa Beach in the Rarotonga Cook Islands is for you. It is an affordable island getaway located in the beautiful Cook Islands. The resort offers luxurious beachfront villas and has self-catering options that give an opportunity for guests to explore the beautiful islands while also enjoying their personalised experience.
Conclusion:
With this list of the top 10 best island resorts in Australia, we guarantee you will have an unlimited reason to plan your next island vacation. These resorts offer the perfect balance of luxury, privacy, relaxation, and adventure that you need on your next island getaway. So, pick a resort that suits your taste and budget and enjoy the island paradise that is Australia.