While there are a lot of luxury places that require a lot of money if you want to have a nice vacation in the country, you must know that there are also places where you wouldn't have to spend some much money to have fun and relax with your family.
There are a lot of nice vacation spots from Lagos to rivers and a host of other states. These vacation spots come with a lovely ranch, zoo, or park and affordable hotels where you and your loved ones can stay. We are going to discuss affordable vacation spots in Nigeria.
8 Cheap Vacation Spots In Nigeria, Facts, and Pictures
Getting a cheap vacation spot in Nigeria shouldn't be a problem. There are a lot of places where you can have fun with your friends and family at the lowest possible cost. Here is a list of the locations below.
1. Olumo Rock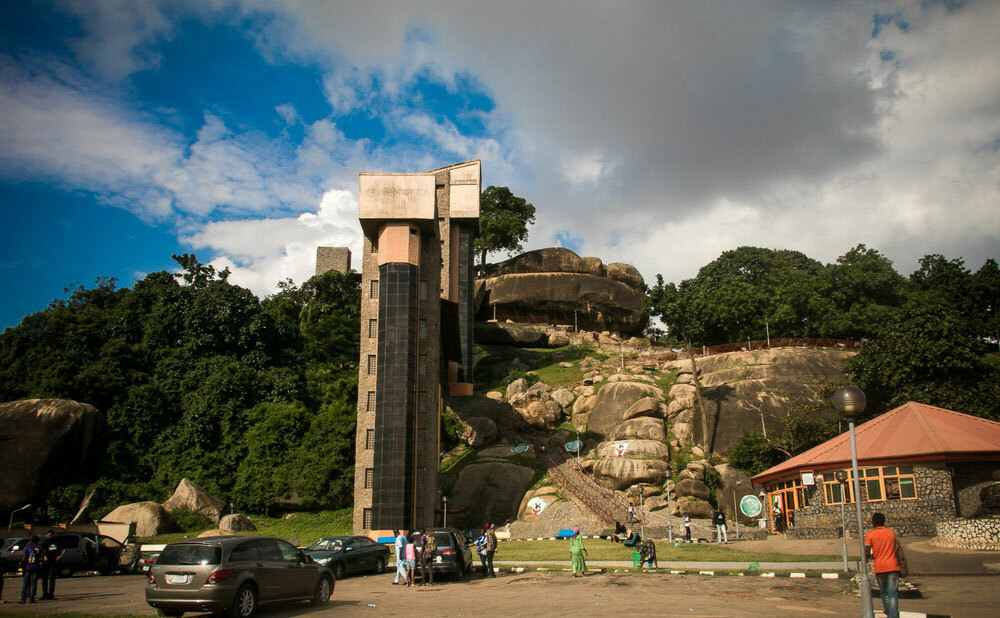 This is one of the best and cheapest vacation spots in the southwest of Nigeria. Olumo rock is located in the great city of Abeokuta and attracts many tourists from within and outside the state. People come from outside the country to view and explore this significant historical artifact.
This place has a lot of history as the rock is believed to be molded by god. This rock served as a fortress for the Egba people during their tribal war in the 19th century. The rock was further remodeled in 2006, adding things like a water fountain and an elevator. Myth as it is that wishes come true whenever you toss a coin in the fountain. 
You can spend a couple of days exploring this great rock. There is a good chance You will experience a lot of adventure climbing the rock instead of taking the elevator. You will see historical spots where the Egba people hid and fouth their enemies. You will also see almost every part of the city from the top of the rock.
2. Oguta Lake Holiday Complex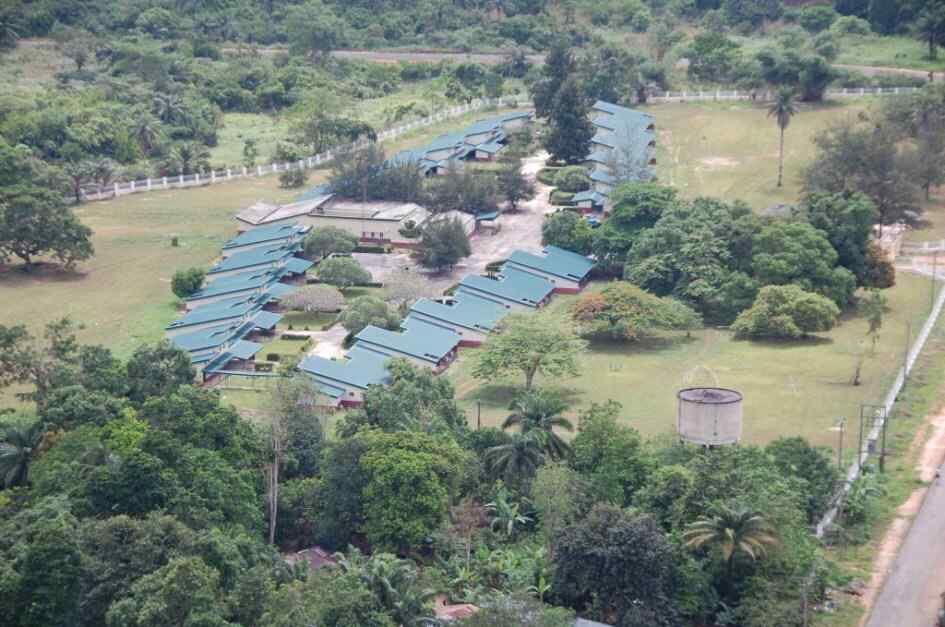 This is another good vacation spot if you are looking for an affordable vacation for you and your family. The Oguta lake holiday complex is the go-to vacation complex for many people within and around the state.
Oguta lake vacation complex is located at Oguta local government, Imo. It is less than a 30 minutes drive from Owerri. There is a lot of history attached to this spot; it was built in 1960 as a vacation spot for the colonial masters. This complex is safe, so you do not have to worry about insecurity. The people are also very hospitable.
You can do many things in this place, from swimming in the lake to having a boat cruise or even playing on the golf course. Ensure you bring your swimming gear and camera, as you will want to capture moments in this location. Getting excellent accommodation around wouldn't be a problem as there are affordable hotels such as cradle hotels and executive garden hotels.
3. Yankari Game Reserves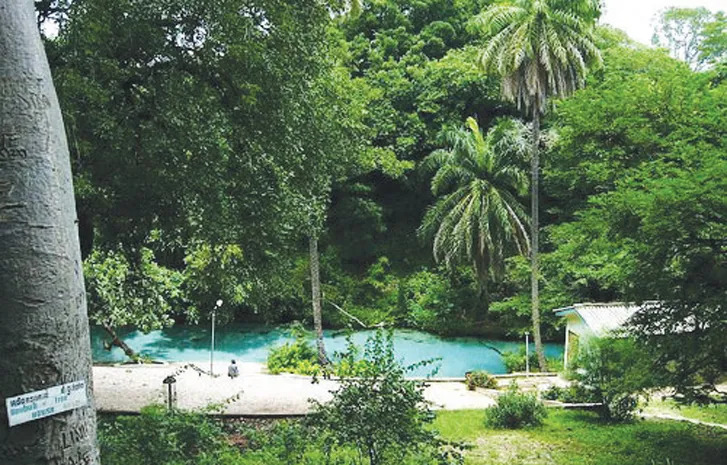 This is one of the oldest and most popular game reserves in Nigeria. The Yankari game reserve is located in Yankari, Mainnamaji, in northeastern Nigeria. People come from far ad wild to explore this reserve.
This reserve covers over 2,000 square kilometers and is home to some of the rarest bird species in Africa. It is also home to the oldest elephant in Africa. You can do many things in this reserve, from exploring the forest to sightseeing, having a lovely time in the pool, and much more.
You can spend less money to have fun in this place, as it costs just #2,000 per adult. For kids, it costs just #800. It also has a resort where you can make reservations for accommodation. You will enjoy many things in this resort, from 24 hours electricity to security, wifi, DStv, air conditioning, and more. 
4. Ikogosi Warm Spring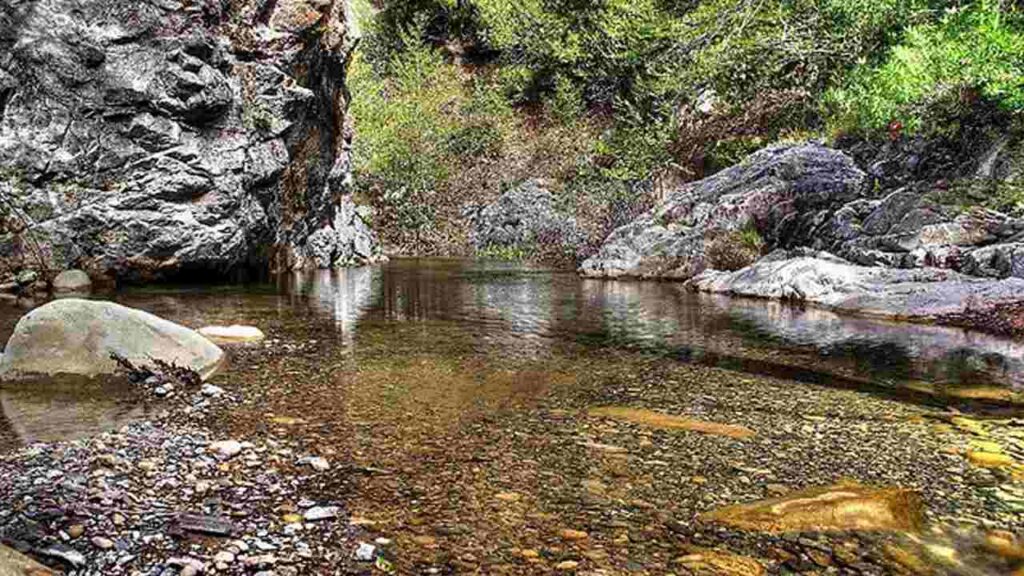 Ikogosi warm spring is another excellent vacation spot in Nigeria. You can do many things here as it is the spring where hot and cold water come together. Different people come from within and outside this state to state to either pray or have fun at this confluence point. 
This warm spring is in Ikogosi town of Ekiti state, southwestern Nigeria. One of the best times to visit this spring is during the summer, as the route will be dry and relatively easy to access. You can do many fun things here, from playing in the lake to having a nice picnic near the lake or even hiking the rocks where the water is coming from.
You do not have to worry about the cost as access to this spring costs just #500 per person. Your family will have the best of time this spring. You will also socialize and meet new people when you come to this vacation spot.
Accommodation is pretty easy as it has its hotel, the Ikogosi warm springs hotel and resort. With as low as #10,000, you can book a room in this resort.
5. Rojenny Tourist and Game Village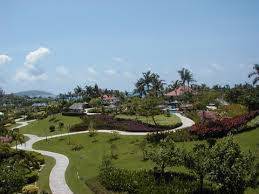 Rojenny tourist and game village is one recreational spot that attracts many people from far and wide. People come outside the state to tour and relax in this beautiful village. This vacation spot is located at kilometer 11, Onitsha- Owerri road, Onitsha, Nnewi. 
This village which resembles Disneyworld was built in 1983 by chief Rommy Amadi Ezeowuka. You will perform many fun activities, such as using the swimming pool, playing a host of games, exploring the recreational centers, and much more.
You do not have to worry about security here as there is hardly any case of insecurity. You will also enjoy a wide range of amenities and facilities in this village. The entry fee is less than #2000 per person, and there are many affordable hotels where you can always have excellent accommodation.
6. Kajuru Castle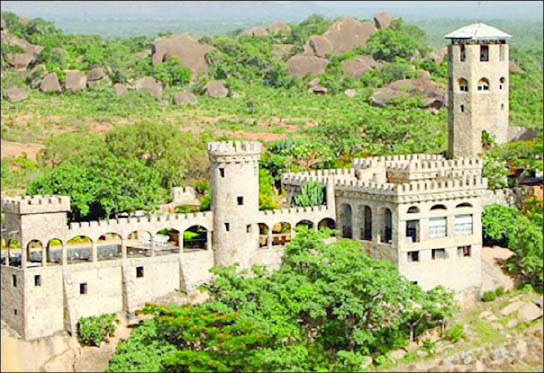 Kajuru castle is one place that promises to give you all the fun and adventure you desire. This castle is one of the few historical artifacts in northern Nigeria. It is located in southern Kaduna and was built in the year 1983. It serves as a reference point for the history of the people of the north.
This castle, which is privately owned, was built with a lot of dungeons. You will be amazed at the architectural integrity of the castle's entrance. The castle had a strong resemblance to the roman castles in the 18th century. You don't have to worry about the capacity as this large castle can host up to 180 people at a time.
While the best time to visit the castle is weekends, you can still tour the castle on weekends if you are busy with work on weekdays. Just ensure you call your tour guide and make a reservation for yourself one or two days before. You can do many things at this castle, such as explore the Kaduna market, hike the mountain around the castle, and much more. 
7. Lekki Conservation Centre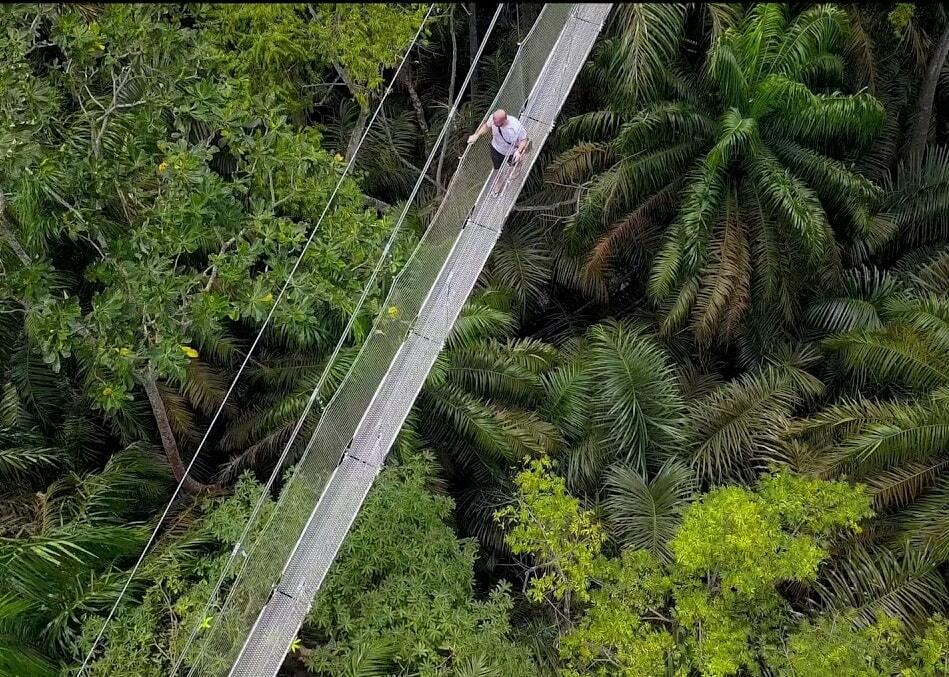 Lekki conservation center is one of the most popular tourist attractions in Nigeria. This conservation center attracts people from far and wide. People come from outside the country to tour this beautiful place. Lekki conservation center is located at kilometer 19, lekki-Epe way, Lagos. This conservation center is open from 8.30 am to 5.30 pm daily.
There are a lot of fun things you can do at the lekki conservation center. You can explore the zoo and have an excellent time at the park. Socializing is easy as you will meet many people in this place. You should know that this place serves as a spot for conservation, biodiversity, wildlife, natural preserves, and much more.
Accommodation will not be a problem as there are a lot of affordable hotels around which you can lodge. There are also restaurants around to make your vacation perfect. The entry fee is reasonable, as tickets cost less than #1,500 per person.
8. Obudu Mountain Resort and Ranch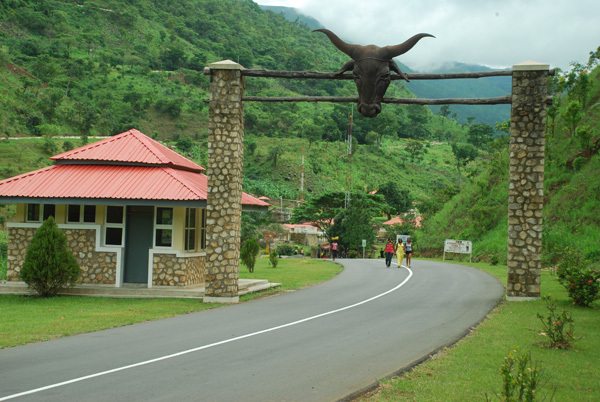 If you are looking for the best vacation spot that gives you and your loved ones a feeling of the camping experience, Obudu mountain resort should be your best bet. The Obudu mountain resort is one of Nigeria's most popular tourist attractions.
This resort has mountains that are perfect for hiking. There is also a zoo you can tour to see different rare animals. There is a swimming pool if you are interested in catching a break. You will never have a dull moment in this resort as you will always see people to socialize with.
Remember to pack light if you intend to spend some days in Obudu. You will also need a tour guide to help with directions and the history of this beautiful resort. Different events are organized in this place every year. While touring this ranch is remarkably cheap, you might have to spend as high as #60,000 on accommodation.
What State Is Best for Vacation in Nigeria?
There are a lot of cool and fun states where you can have a vacation in Nigeria. Lagos is home to the lekki conservation center, the Kalakuta museum, and other tourist attractions. 
You can also have a lovely vacation in states like Port Harcourt, Calabar, Kaduna, and Abeokuta. You wouldn't have to spend much to have fun in these states, and you can be sure to enjoy maximum hospitality and security.
Which Cities Are the Most Beautiful in Nigeria?
Nigeria is home to a lot of beautiful stars. If you decide to tour Nigeria, you will see some states whose beauty will make you marvel. Lagos is one of the most beautiful states where you will have an excellent time touring. There are also a lot of tourist attractions in Lagos.
Apart from Lagos, there are also other states like Benin and Abuja. They have a high level of industrialization, beautiful houses, tourist attractions, and much more. You can also enjoy the beauty of states like Calabar and cross river.
---
Conclusion
You shouldn't have a problem having a lovely vacation in Nigeria as there are many spots where you can have fun and relax without spending too much. These places have been discussed in the article above.
We have also talked about the most beautiful places in Nigeria you should tour. Read through to get all the information you need.