Africa is blessed with wonders and cultural marvels, and South Africa is no exception. It is not only a place where vibrant cities meet untamed wilderness but also landscapes where adventure and serenity co-exist in harmony.
But here is it: South Africa isn't just about the outdoors and its Capital. There are other places to visit. Imagine savoring the rich flavors of boboties, a traditional dish that embodies the cultures and tastes that define this nation.
You don't want to miss that, so this blog post is meant to give you everything you need on places to visit in South Africa with family. And towards the end of the blog post are answers to what to know before visiting South Africa and tips to help you during your stay.
35 Places To Visit in South Africa With Family
Whether you're a traveler seeking another adventure, a culture enthusiast looking for amazing places to visit in Africa with your family, or a leisure-seeker who desires coastal paradises, South Africa is a place with open arms and beauty; below are places in South Africa to visit:
1. Cape Town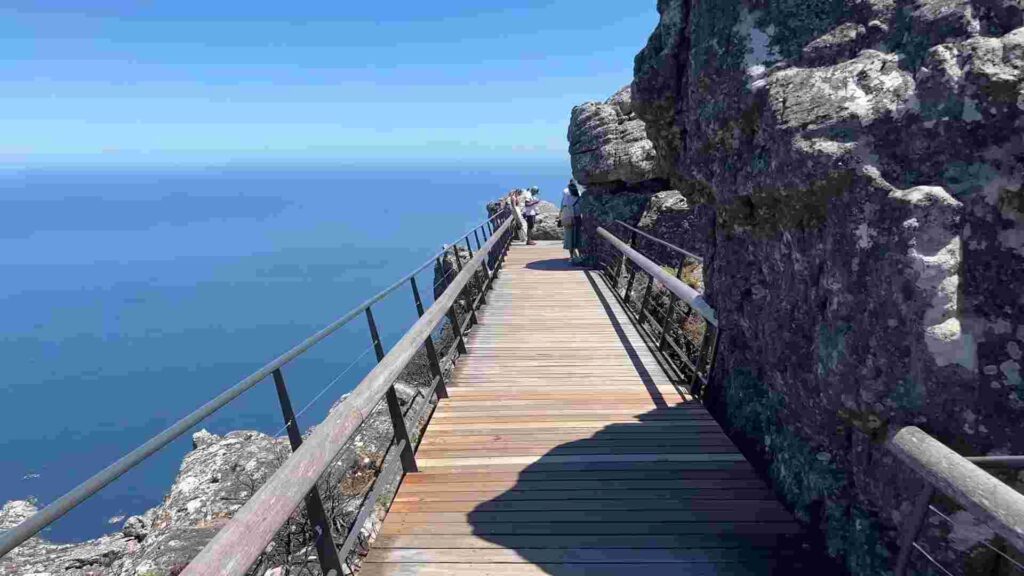 Cape Town, a vibrant coastal city, welcomes you with a blend of stunning landscapes and rich culture. At the heart of the city stands the iconic Table Mountain, a flat-topped mountain that offers panoramic views of the city and the surrounding ocean.
Hop on the cable car for a thrilling ascent, or challenge yourself with a hike. This natural wonder provides an ideal backdrop for your South African adventure.
2. Wildlife Extravaganza at Kruger National Park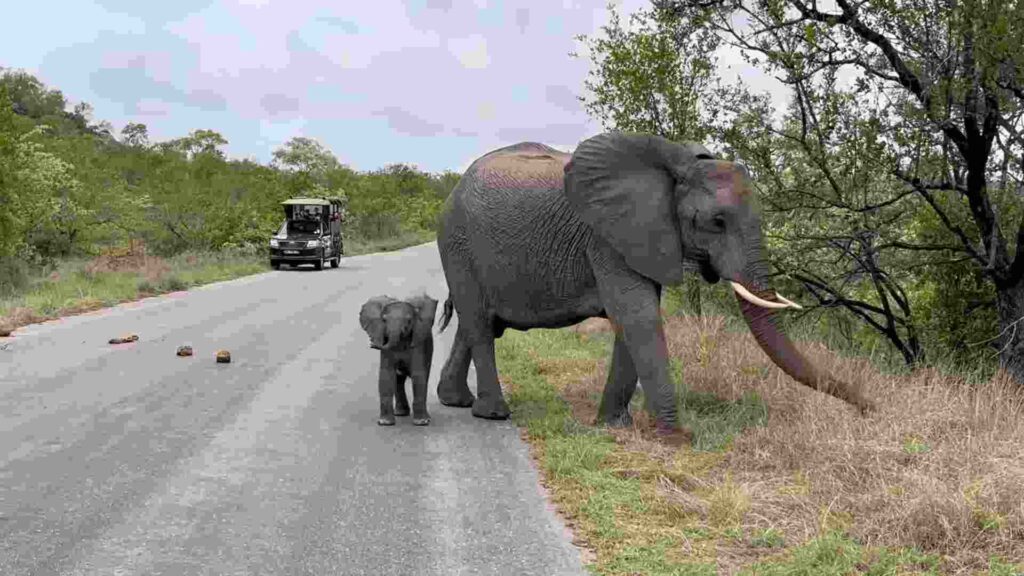 For an encounter with Africa's remarkable wildlife, head to the renowned Kruger National Park. This sprawling reserve is home to the famous Big Five—lions, elephants, buffalo, leopards, and rhinos.
Embark on a safari to witness these majestic creatures in their natural habitat. The park's diverse ecosystems and captivating landscapes make every moment an awe-inspiring experience.
3. Johannesburg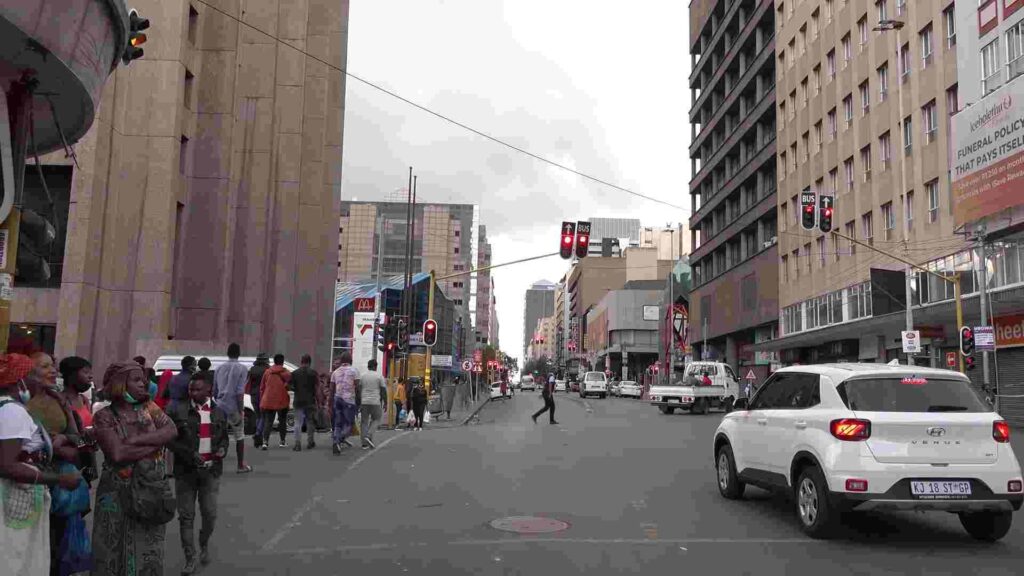 The vibrant city of Johannesburg pulsates with energy and cultural diversity. Immerse yourself in the city's history by visiting the Apartheid Museum and exploring the dynamic neighborhood of Soweto.
Gain insight into the country's struggles and journey toward a united future. Johannesburg's artistic neighborhoods, bustling markets, and lively atmosphere make it a must-visit family friendly destination in South Africa.
4. Robben Island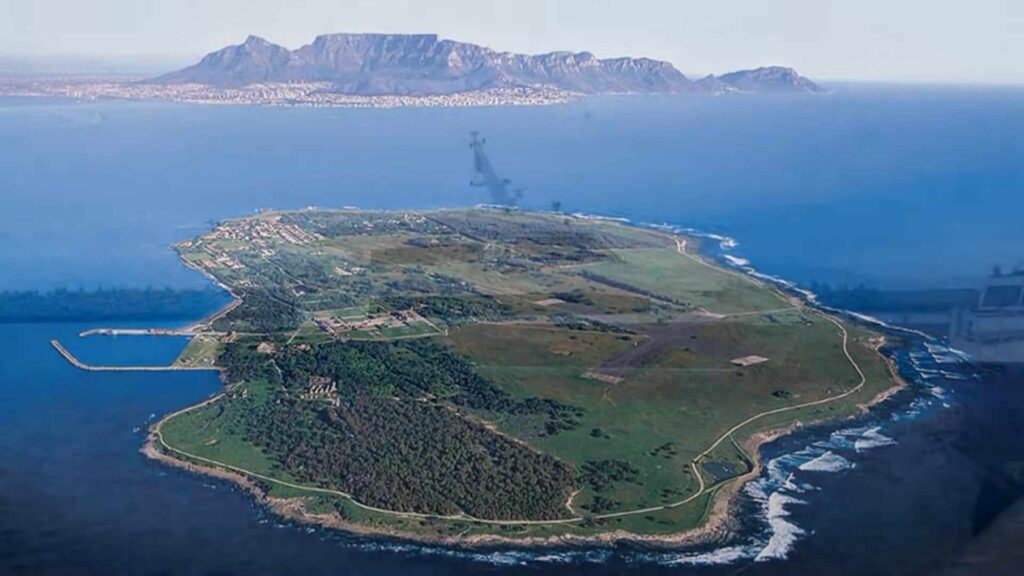 Delve deeper into South Africa's history by visiting Robben Island, a UNESCO World Heritage Site. This island once served as a prison during the apartheid era, where Nelson Mandela and other political prisoners were held captive.
Take a guided tour to learn about the island's poignant history and the resilience of those who fought for freedom. Definitely one of the best places to visit in South Africa.
5. Durban: Sun, Surf, and So Much More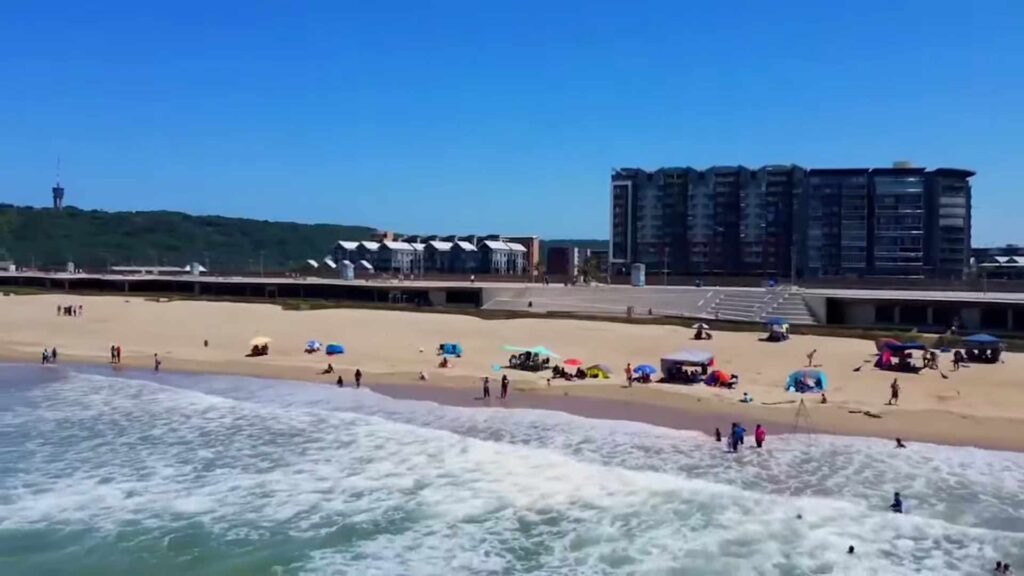 For a taste of South Africa's coastal lifestyle, head to Durban. This city is famous for its warm climate, stunning beaches, and vibrant street markets. If you're a surfing enthusiast, catch some waves along the Golden Mile.
Don't miss seeing Durban's unique culinary scene, influenced by Indian and Zulu flavors.
6. Drakensberg Mountains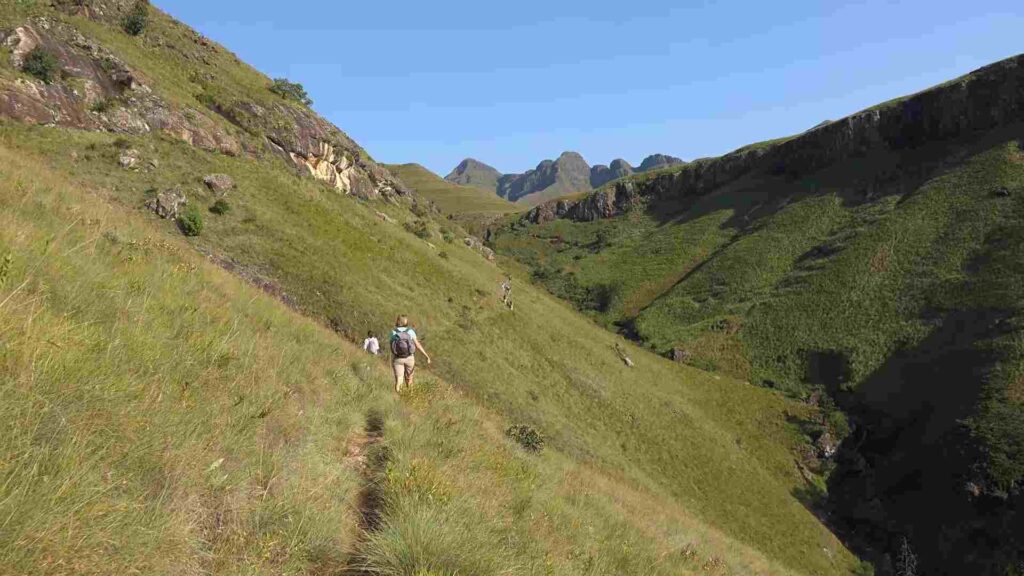 Escape to the tranquil beauty of the Drakensberg Mountains, where dramatic peaks and lush valleys create a picturesque landscape. This UNESCO-listed area is a paradise for hikers, offering a range of trails suitable for different skill levels.
Immerse yourself in the breathtaking scenery, explore ancient San rock art, and reconnect with nature in this mountainous haven.
7. Victoria & Alfred Waterfront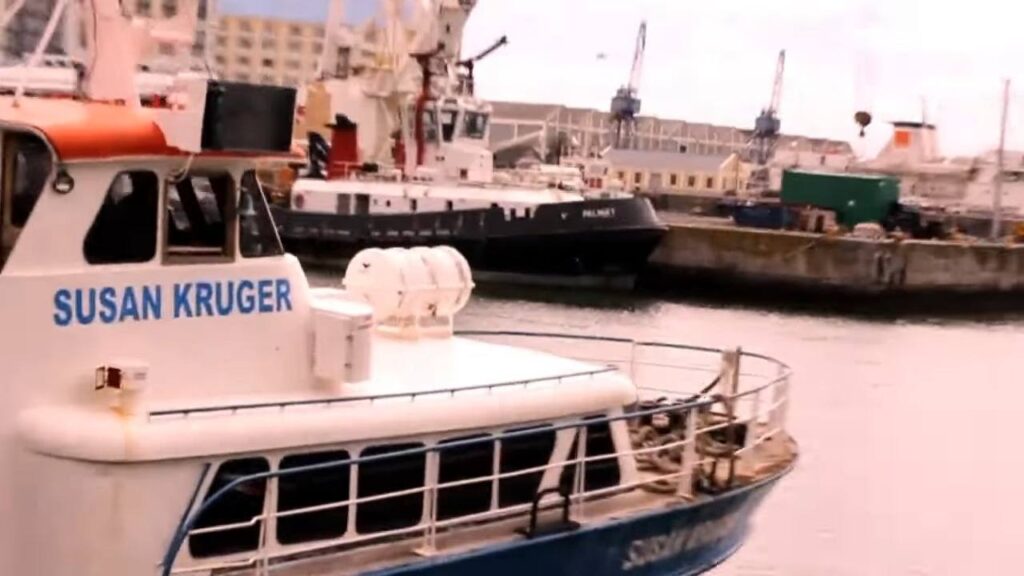 The Victoria & Alfred Waterfront in Cape Town is a hub of entertainment, shopping, and dining. With a stunning view of the harbor and Table Mountain, this vibrant waterfront offers many attractions.
At Victoria & Alfred Waterfront, you can explore boutiques, savor gourmet cuisine, and even embark on boat trips for a unique city perspective.
8. Blyde River Canyon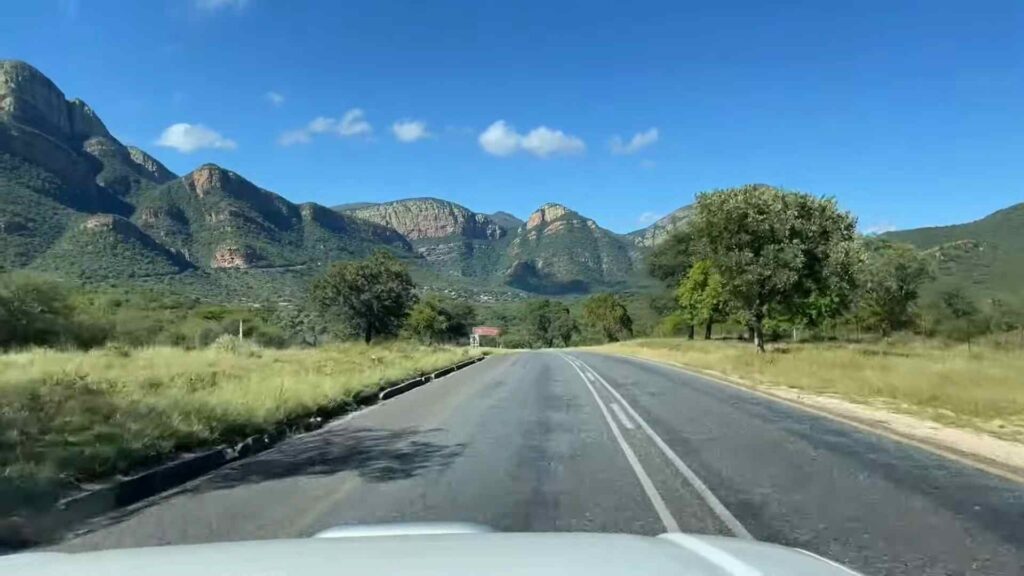 Venture to the Blyde River Canyon, one of the largest canyons in the world, located along the Panorama Route. Marvel at the extraordinary rock formations, lush greenery, and the breathtaking Three Rondavels.
This natural wonderland is a haven for photographers, hikers, and those seeking solace in nature's beauty.
9. Garden Route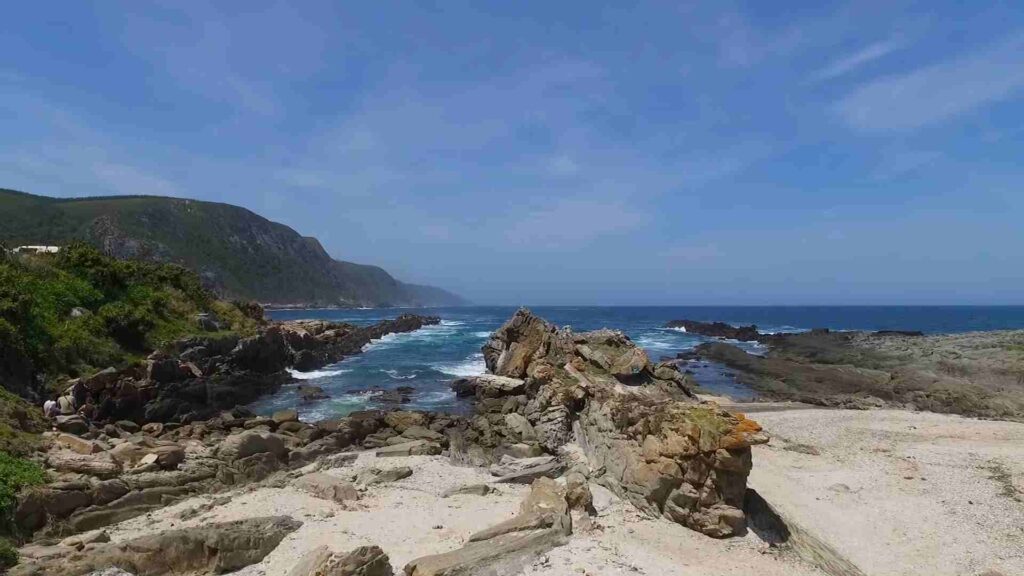 Embark on a road trip along the Garden Route, a stretch of coastline known for its diverse landscapes. Explore charming towns like Knysna, where you can enjoy fresh seafood and stunning lagoon views.
Discover the Tsitsikamma National Park's hidden gems, rugged cliffs, lush forests, and thrilling activities like bungee jumping.
10. Addo Elephant National Park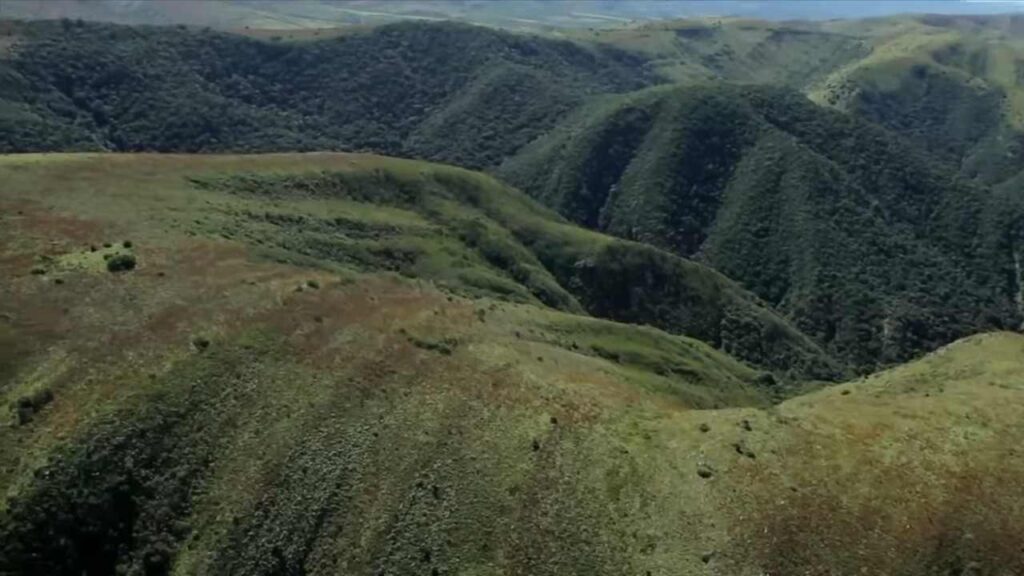 At Addo Elephant National Park, witness the majesty of African elephants up close. This park has successfully preserved these gentle giants and other wildlife species. Join a guided safari to observe elephants, lions, and various bird species in their natural habitat.
It's a unique opportunity to support conservation efforts while enjoying a remarkable wildlife experience. It is also of the good places to visit in South Africa with Family (grownups).
11. Stellenbosch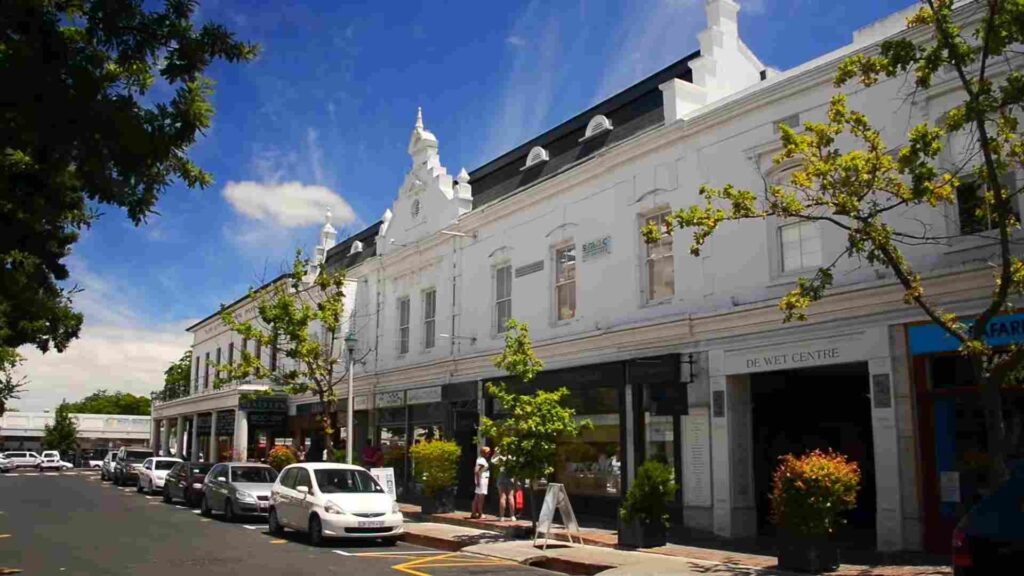 South Africa's renowned Stellenbosch region is a paradise for wine enthusiasts. Its rolling vineyards and historic charm offer an unforgettable wine-tasting experience.
Tour the cellars, learn about the winemaking process, and indulge in some of the finest vintages while soaking in the picturesque surroundings.
12. Hluhluwe-iMfolozi Park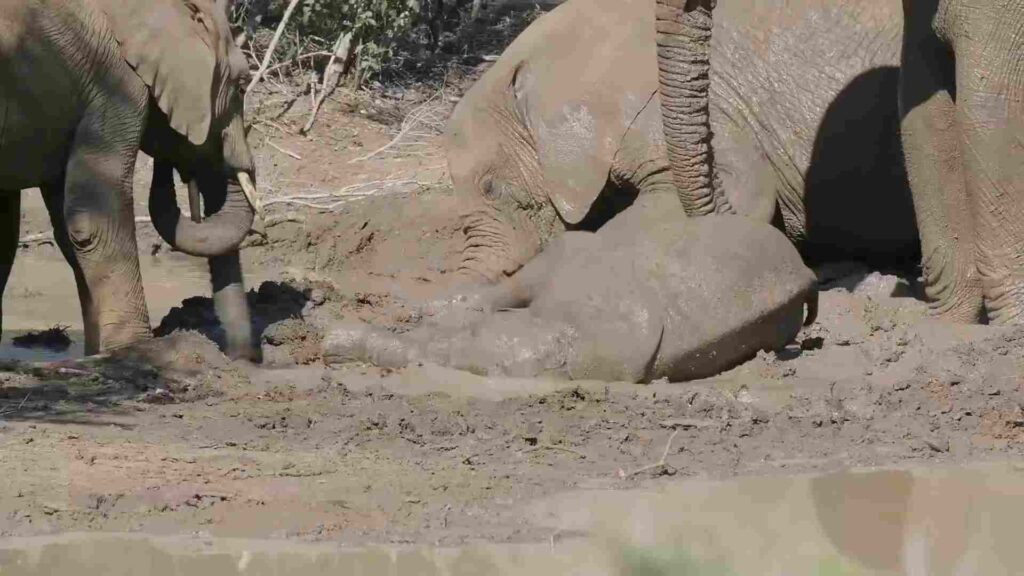 Dive into the world of conservation at Hluhluwe-iMfolozi Park, home to a significant population of rhinos. This park played a pivotal role in saving the white rhino from extinction.
Explore the park's diverse ecosystems, spot the Big Five, and learn about the conservation efforts that are vital for protecting South Africa's natural heritage.
13. Pretoria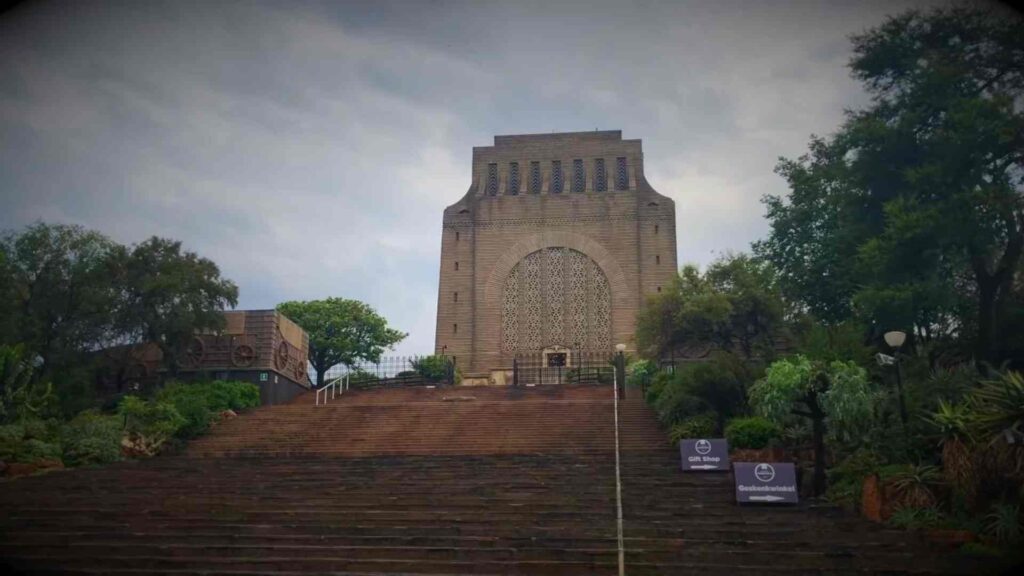 Pretoria's administrative capital boasts a mix of historical architecture and modern developments. Visit the Voortrekker Monument to explore the country's pioneer history and explore the exquisite Union Buildings. The city's botanical gardens and vibrant arts scene add to its allure. One of the good places to visit in South Africa with family and friends.
14. Golden Gate Highlands National Park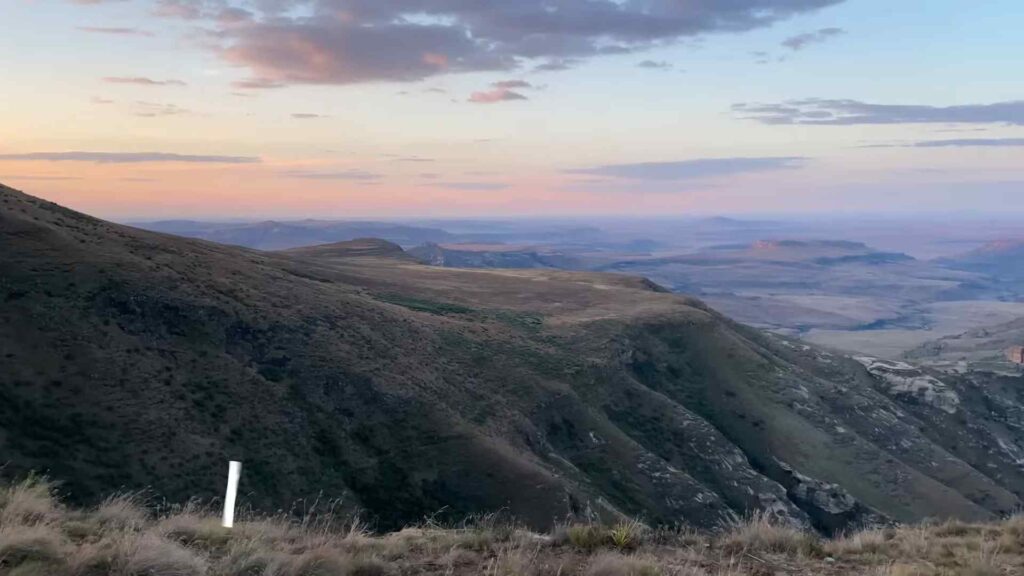 Golden Gate Highlands National Park is a geological masterpiece named for its golden-hued sandstone cliffs. Hike through trails that wind around these unique formations, and enjoy breathtaking vistas of the Maluti Mountains.
The park's abundant wildlife and flora make it a haven for nature enthusiasts.
15. Hermanus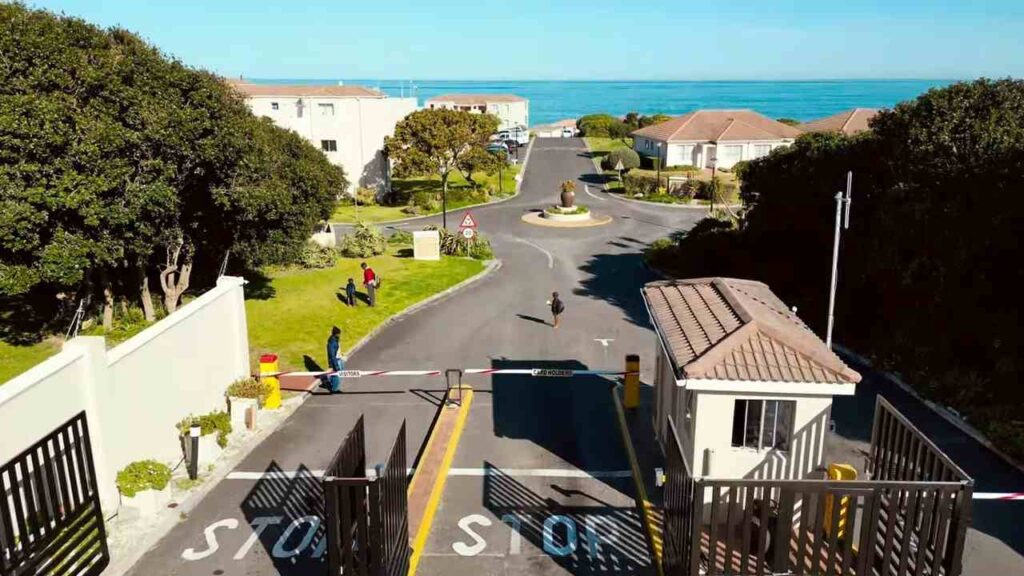 Hermanus is a coastal town renowned for its spectacular whale-watching opportunities. From June to November, southern right whales frequent the waters of Walker Bay, offering a captivating display of breaching and tail-slapping.
Join a guided boat tour or simply enjoy the view from the shore for an unforgettable wildlife encounter.
16. Sun City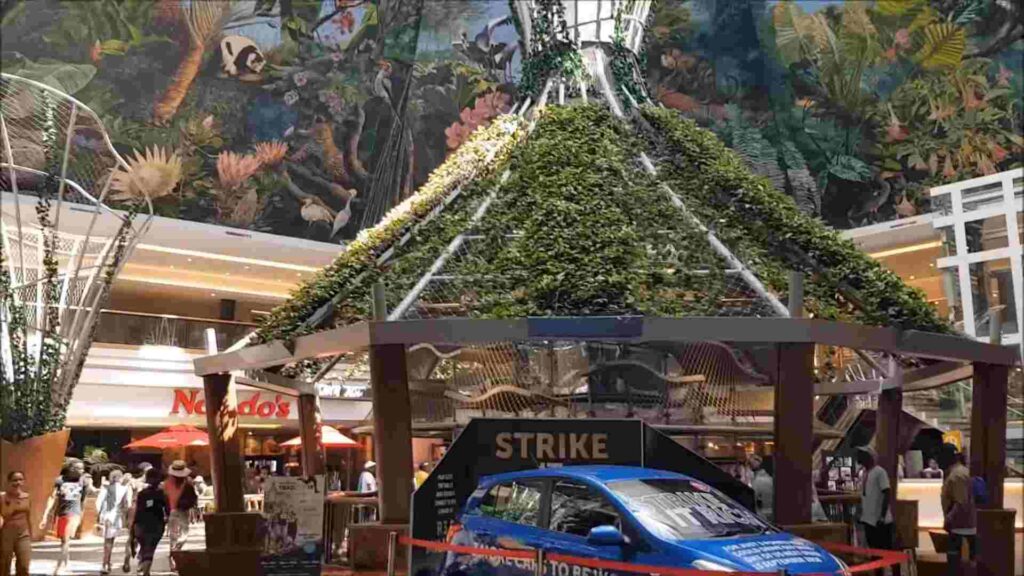 Nestled amidst the picturesque Pilanesberg Mountains, Sun City is a world-renowned resort that blends luxury with adventure. Often referred to as the "Las Vegas of South Africa," Sun City boasts opulent hotels, thrilling casinos, and mesmerizing entertainment options.
Sun City promises an unforgettable escape, whether you're lounging by the pool, exploring the Valley of Waves water park, or teeing off on its championship golf courses.
17. Wild Coast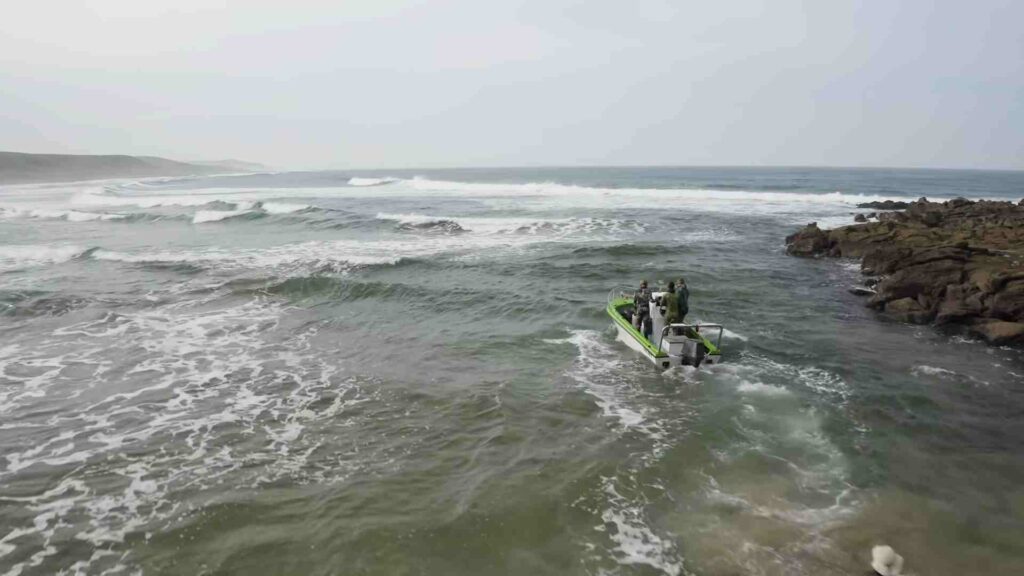 For those seeking tranquility and unspoiled landscapes, the Wild Coast is a paradise waiting to be discovered. Stretching along the eastern coastline, this region has rugged cliffs, rolling hills, and pristine beaches.
Immerse yourself in the Xhosa culture as you explore traditional villages and hike through the untouched beauty of the coastal trails.
18. Port Elizabeth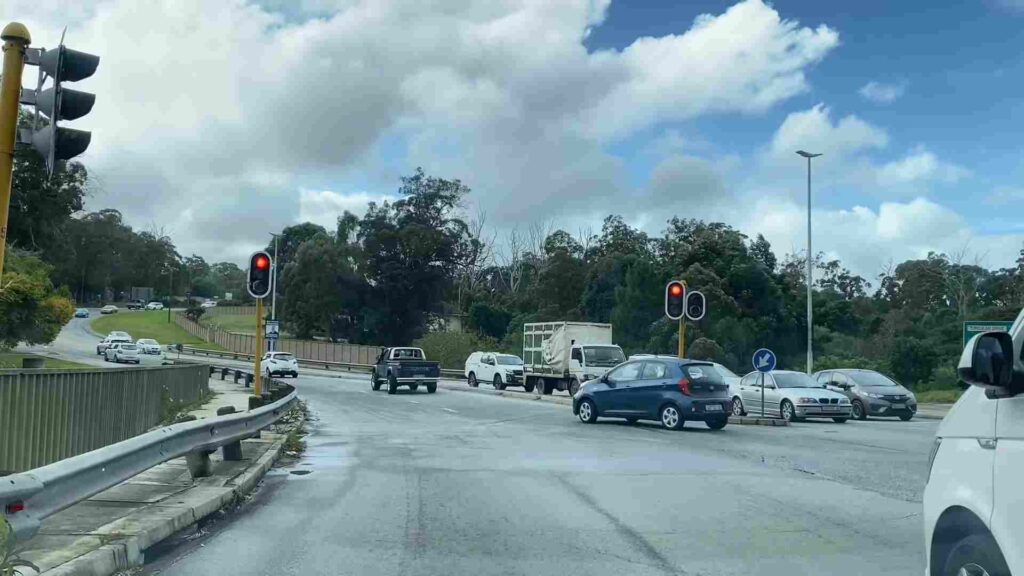 Known as the "Friendly City," Port Elizabeth offers a delightful blend of history, culture, and adventure. Visit the iconic Donkin Reserve, explore the vibrant Route 67 art trail, or embark on a wildlife safari in Addo Elephant National Park.
Port Elizabeth is a gem on the Sunshine Coast with its inviting beaches and bustling boardwalk.
19. Mapungubwe National Park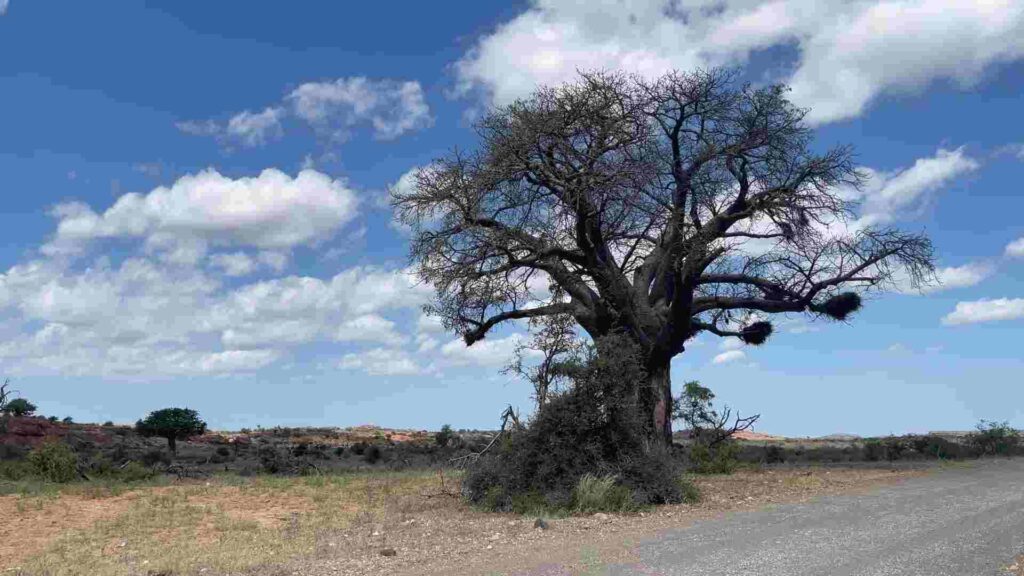 Step back at Mapungubwe National Park, where ancient civilizations once thrived. This UNESCO World Heritage Site is a treasure trove of archaeological wonders, including Mapungubwe Hill.
Here, you'll discover artifacts illuminating the region's history while enjoying the park's rich biodiversity and breathtaking views.
20. De Hoop Nature Reserve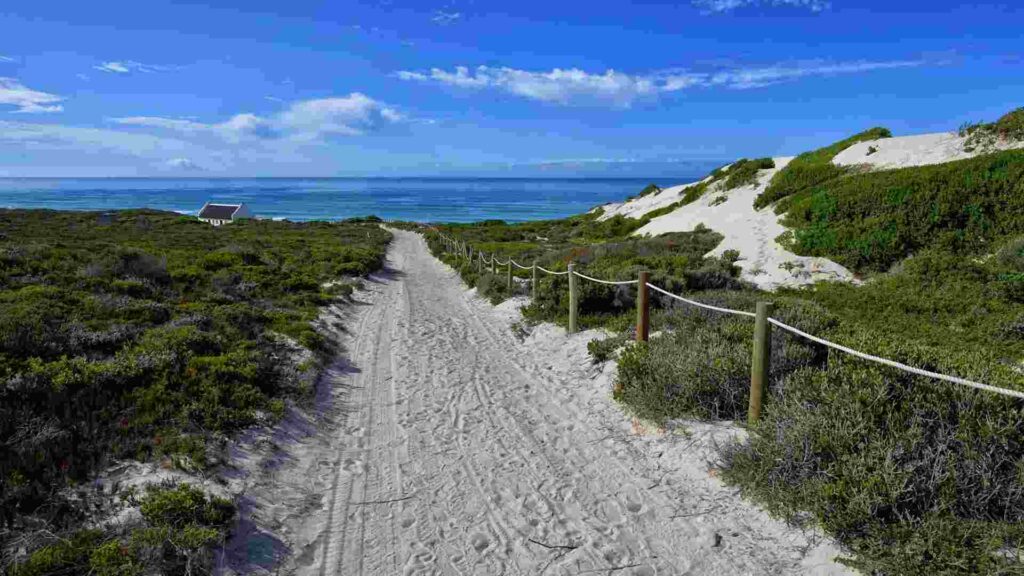 De Hoop Nature Reserve is a sanctuary of diverse ecosystems for nature enthusiasts. Marvel at the sight of southern right whales in the marine protected area, explore the intricate rock pools and hike through the fynbos-clad landscapes.
Whether you're an avid birder or simply seeking serenity, De Hoop delivers.
21. Kimberley (Big Hole)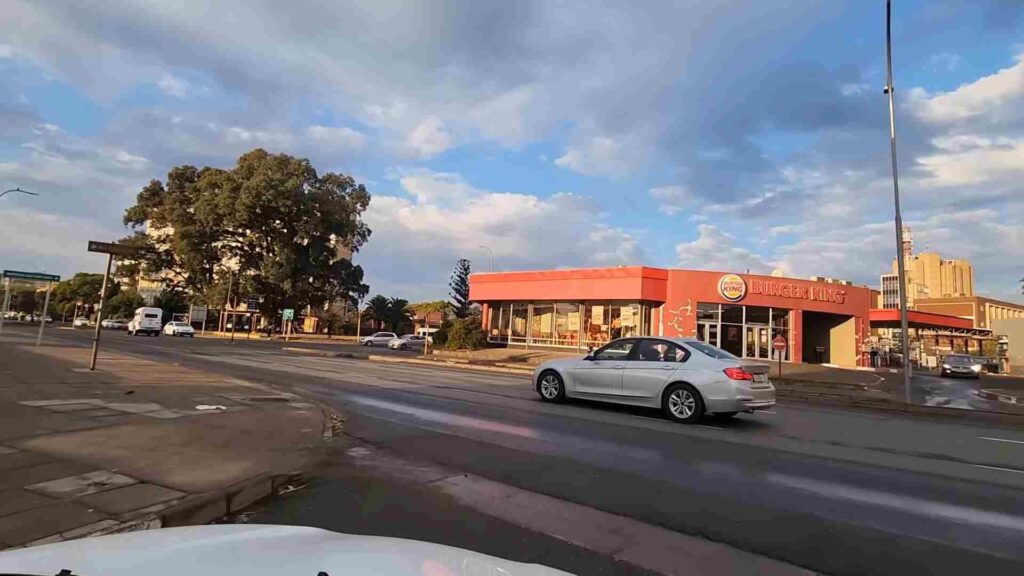 Delve into the heart of South Africa's diamond history at Kimberley's Big Hole. This massive crater, hand-dug during the diamond rush, is a testament to the country's mining heritage.
Explore the adjacent Kimberley Mine Museum to learn about the city's diamond legacy and the people who shaped it.
22. Pilanesberg National Park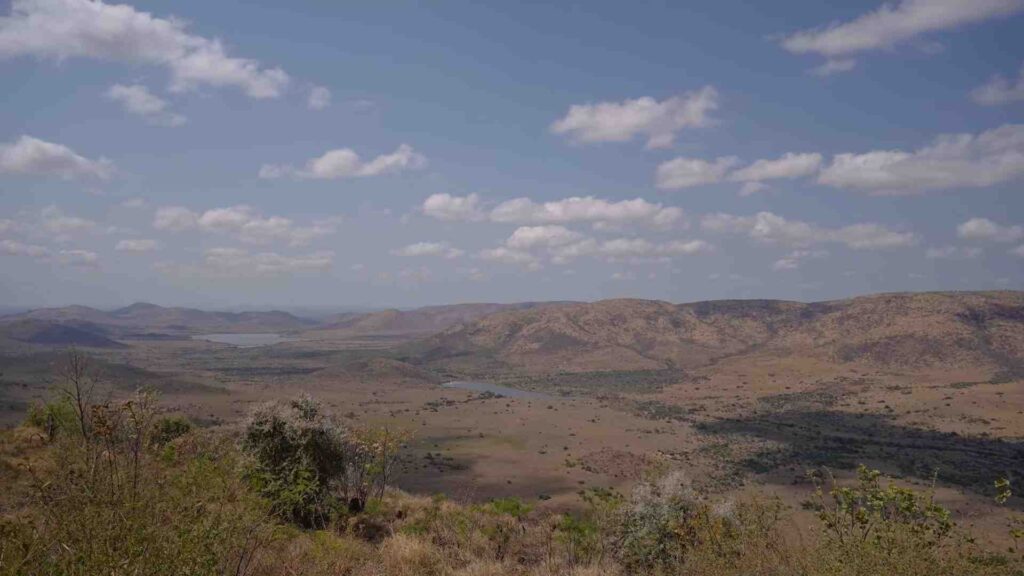 Embark on a thrilling safari adventure in Pilanesberg National Park, where the Big Five roam freely. This malaria-free park offers a unique opportunity to spot wildlife against the backdrop of a volcanic landscape.
Whether you're on a guided game drive or exploring the park's hiking trails, the beauty of the African wilderness is bound to captivate you.
23. Karoo National Park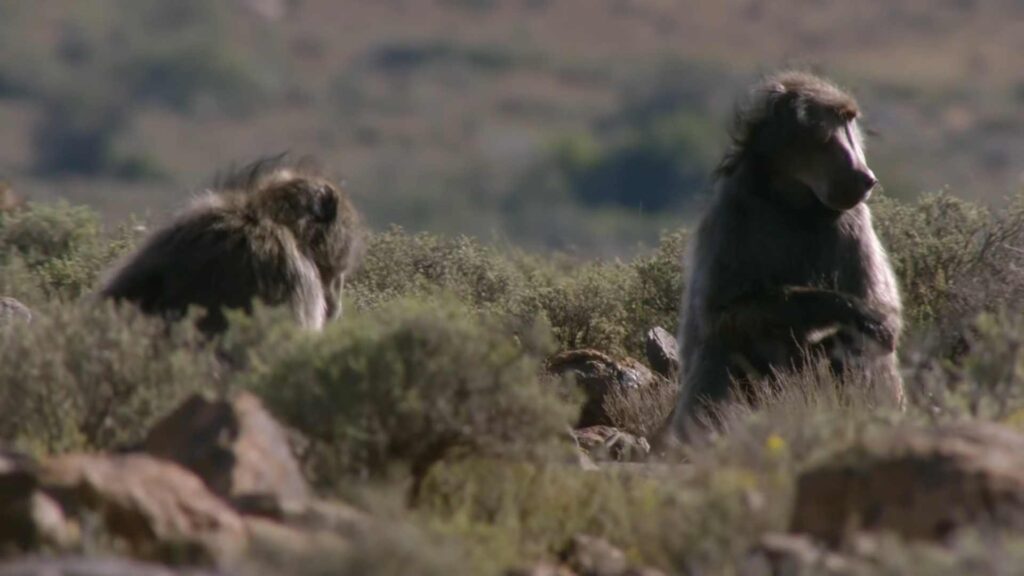 Experience the allure of the semi-arid Karoo National Park, where unexpected beauty thrives. From dramatic landscapes to rare fossils, this park celebrates the resilience of life in harsh environments.
Explore the Valley of Desolation, watch the quirky quiver trees, and stargaze under the clear Karoo skies.
24. Oudtshoorn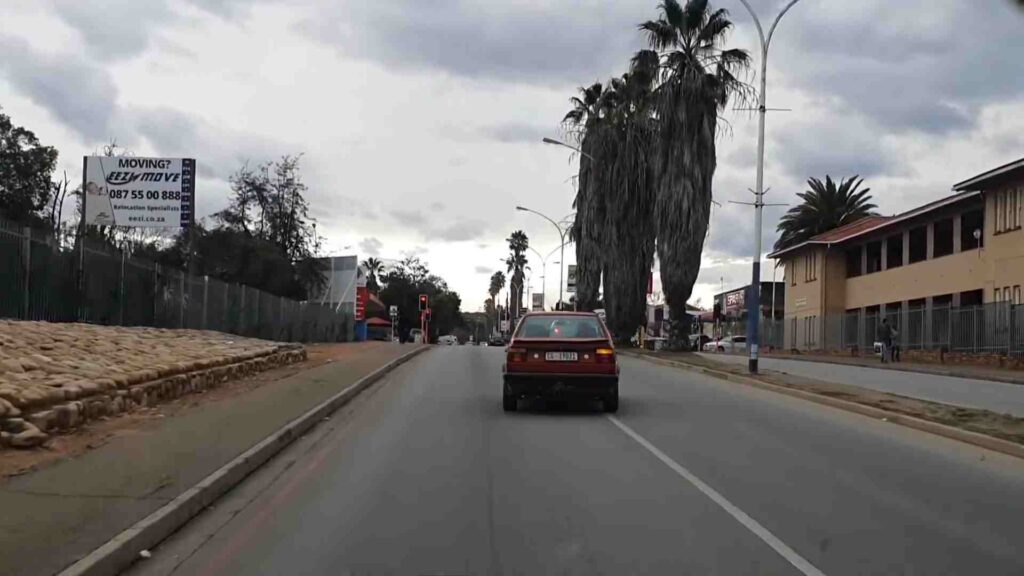 Nestled in the heart of the Klein Karoo, Oudtshoorn is a paradise for thrill-seekers and nature lovers alike. Explore the underground wonders of the Cango Caves, interact with ostriches at the Cango Wildlife Ranch, and traverse the breathtaking Swartberg Pass. Oudtshoorn's unique attractions promise an unforgettable experience.
25. Cradle of Humankind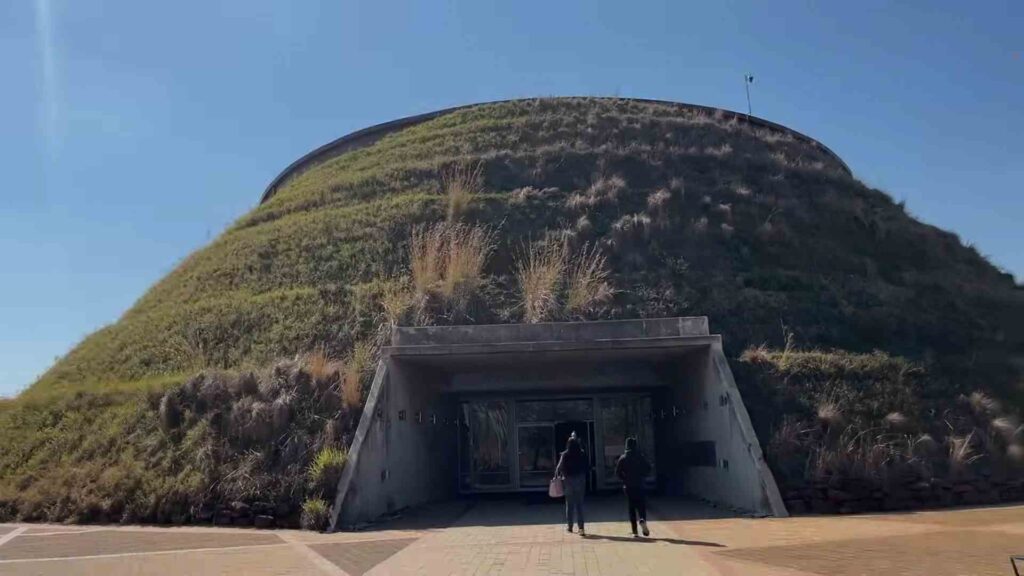 Uncover the mysteries of human evolution at the Cradle of Humankind, a UNESCO World Heritage Site. This paleontological treasure trove offers a glimpse into our ancient ancestors through its fascinating fossil discoveries.
You can explore the Sterkfontein Caves, embark on guided tours, and witness the ongoing excavation efforts.
26. Clarens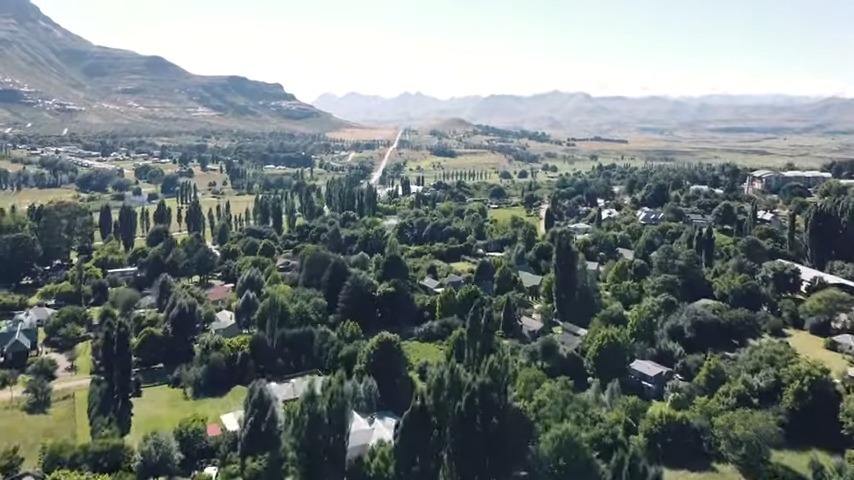 Nestled in the foothills of the Maluti Mountains, Clarens is a quaint town that exudes creativity and charm. Known as the "Jewel of the Free State," Clarens invites you to explore its art galleries, craft shops, and vibrant local scene.
With outdoor activities ranging from hiking to hot air ballooning, there's something for everyone to enjoy.
27. Royal Natal National Park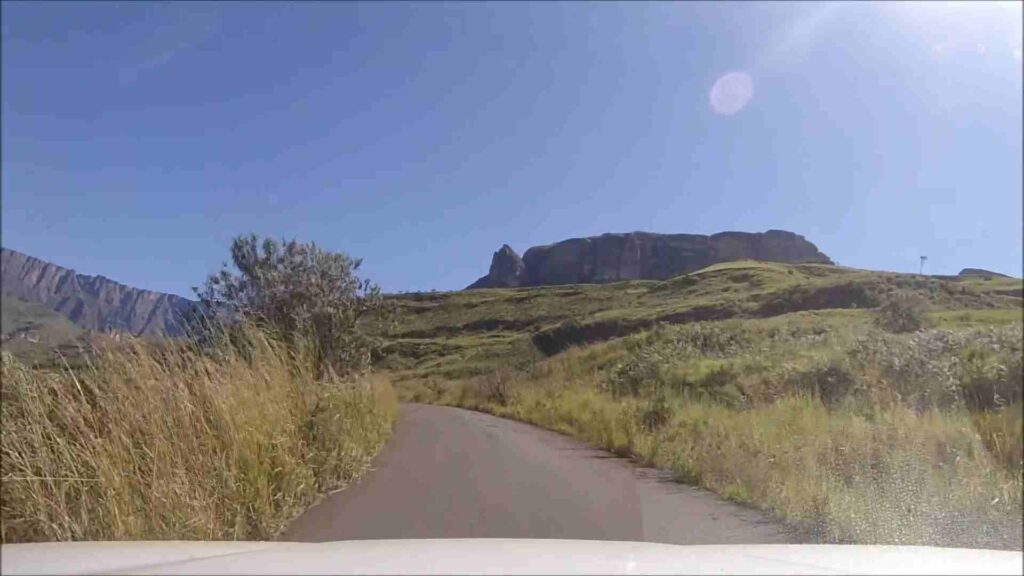 Prepare to be awe-struck by the rugged beauty of the Royal Natal National Park. Home to the iconic Amphitheatre, this park offers exceptional hiking trails, including the renowned Tugela Falls trail.
Immerse yourself in the breathtaking scenery and relish the opportunity to reconnect with nature.
28. Augrabies Falls National Park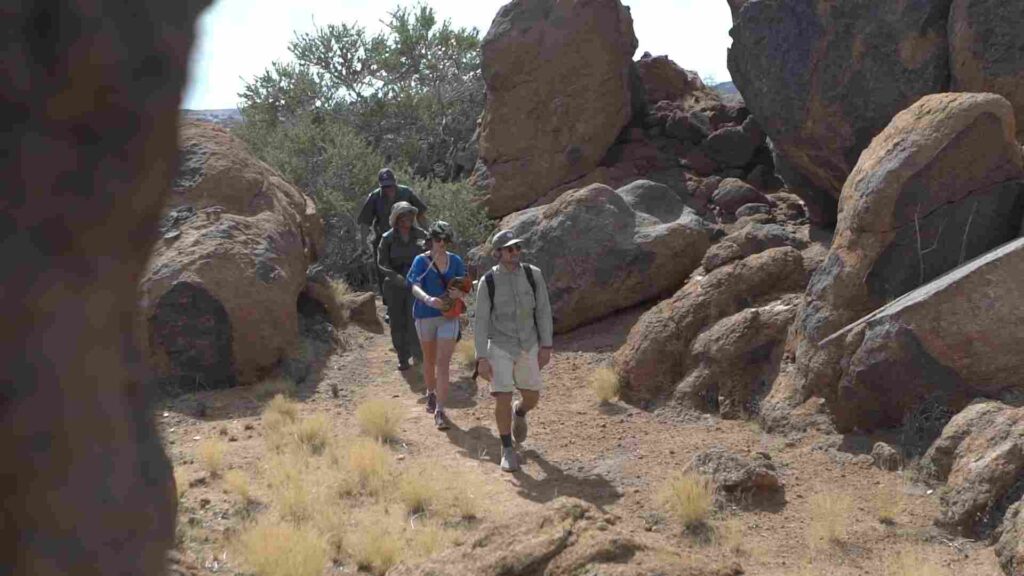 Witness the sheer power of nature at Augrabies Falls National Park, where the Orange River plunges dramatically into a granite abyss.
You'd be walking trails that provide astonishing views of the falls and marvel at the unique desert-adapted flora and fauna. The park's beauty and energy are sure to leave a lasting impression.
29. Isimangaliso Wetland Park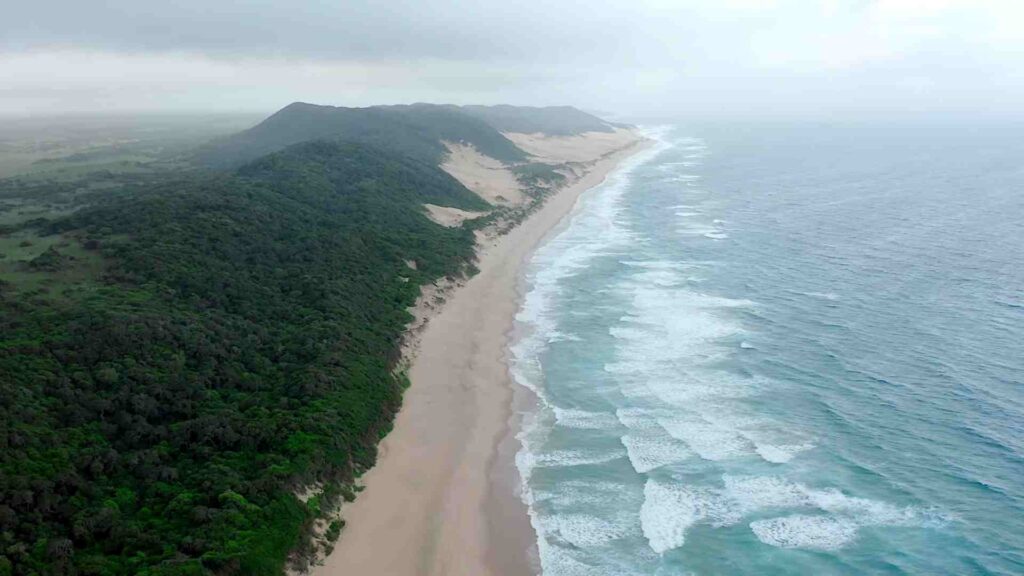 Discover a World Heritage Site teeming with life at Isimangaliso Wetland Park. This ecological marvel encompasses pristine beaches, coastal forests, and diverse wetlands. Embark on boat safaris to witness hippos, crocodiles, and many bird species in their natural habitat.
30. Cederberg Mountains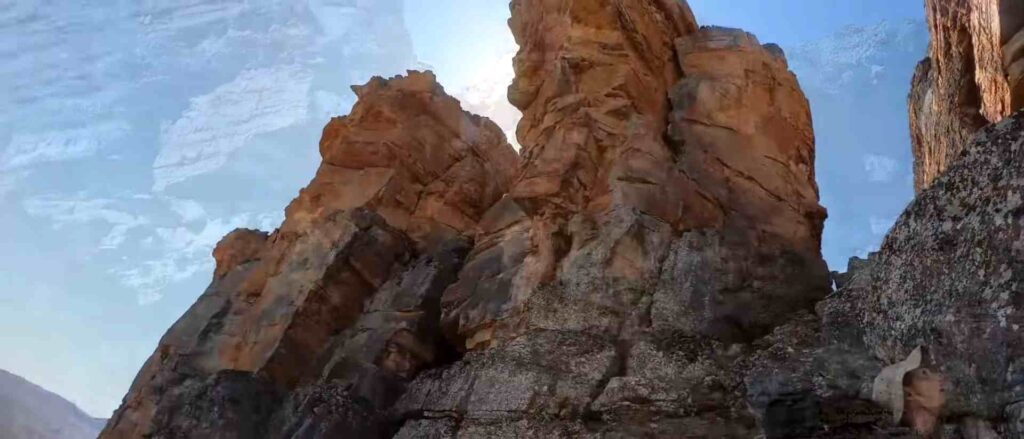 Escape to the rugged wilderness of the Cederberg Mountains, known for their striking rock formations and ancient San rock art.
Whether rock climbing amidst the sandstone cliffs, exploring the rooibos tea farms, or stargazing in the clear night skies, the Cederberg offers a serene retreat from the hustle and bustle.
31. Graaff-Reinet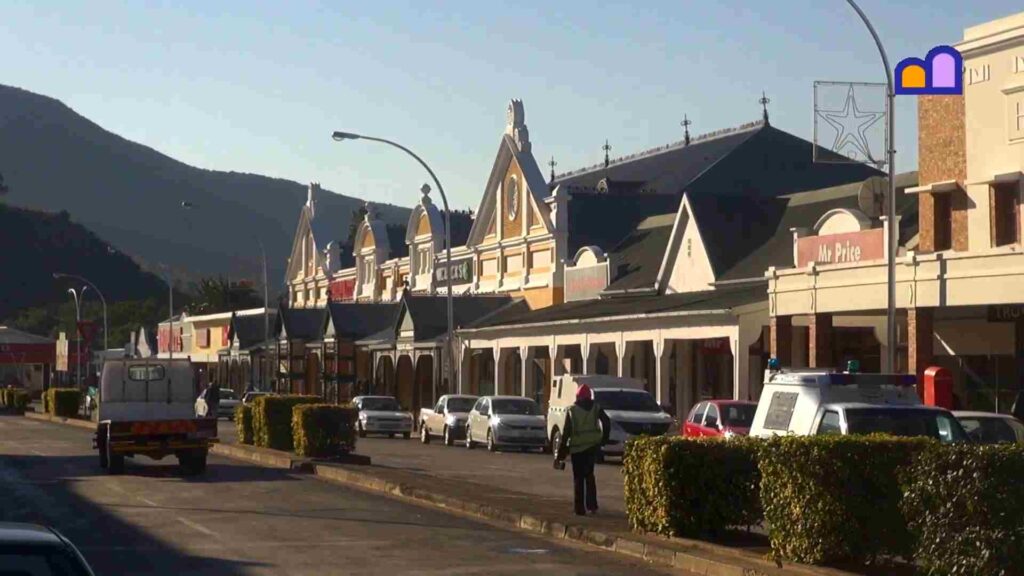 Step into the past as you stroll through the charming streets of Graaff-Reinet, the fourth-oldest town in South Africa.
Admire the well-preserved Cape Dutch architecture, visit the Valley of Desolation, and explore the town's museums. Graaff-Reinet's rich history and warm hospitality make it a captivating destination.
32. Montagu (Hot Springs)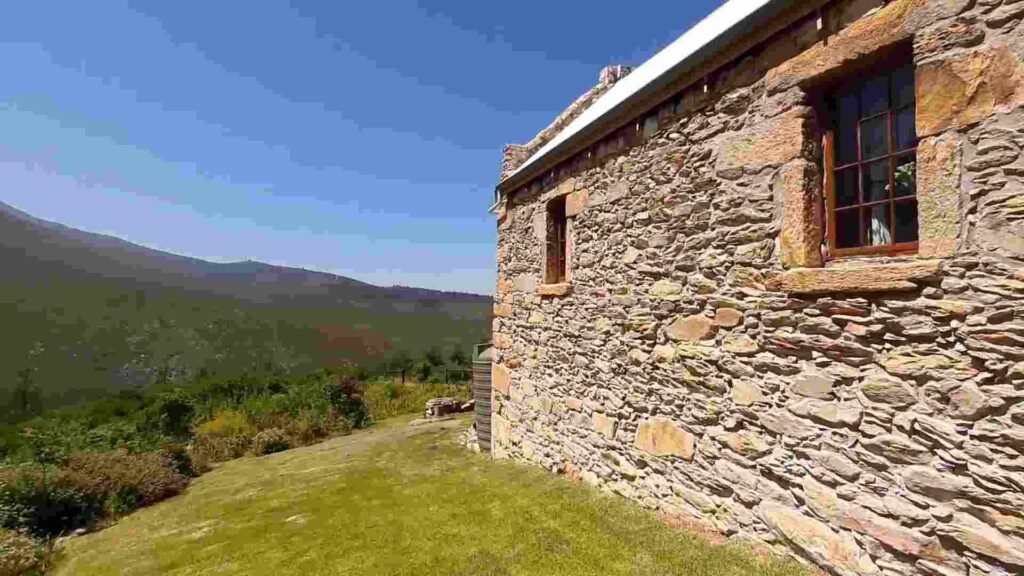 Indulge in relaxation at Montagu's natural hot springs, a hidden oasis in the Western Cape. Whether seeking therapeutic benefits or simply looking to unwind, the rejuvenating waters offer the perfect escape. Explore the quaint town known for its scenic beauty and historic charm.
33. Cathedral Peak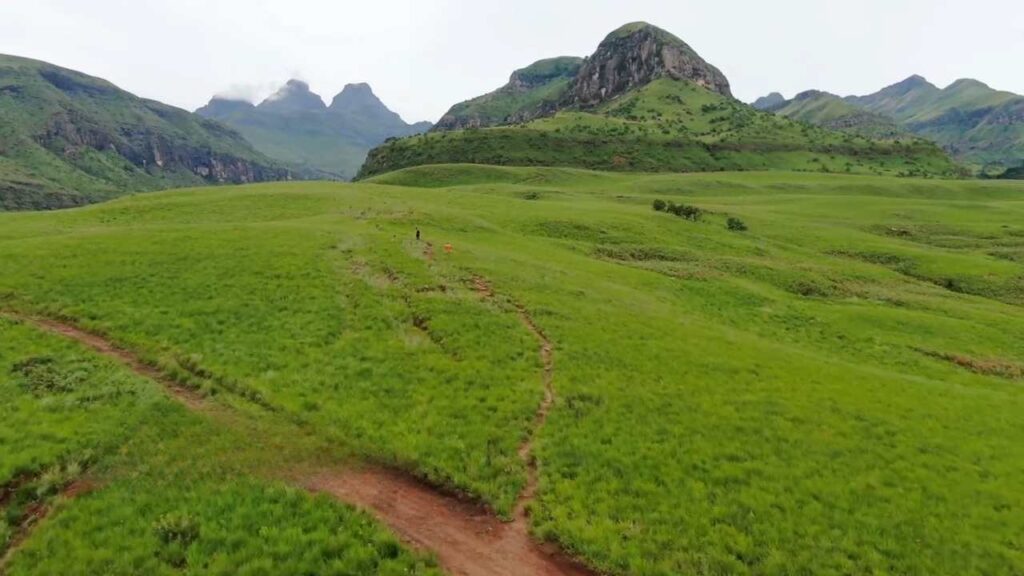 For a mountain escape like no other, Cathedral Peak is a destination of grandeur. This area offers stunning hikes in the Drakensberg Mountains, including the famed Cathedral Peak hike. Immerse yourself in the panoramic views, explore the San rock art, and revel in the tranquility of the mountains. This is also one of the best places to visit in South Africa.
34. Golden Gate Highlands National Park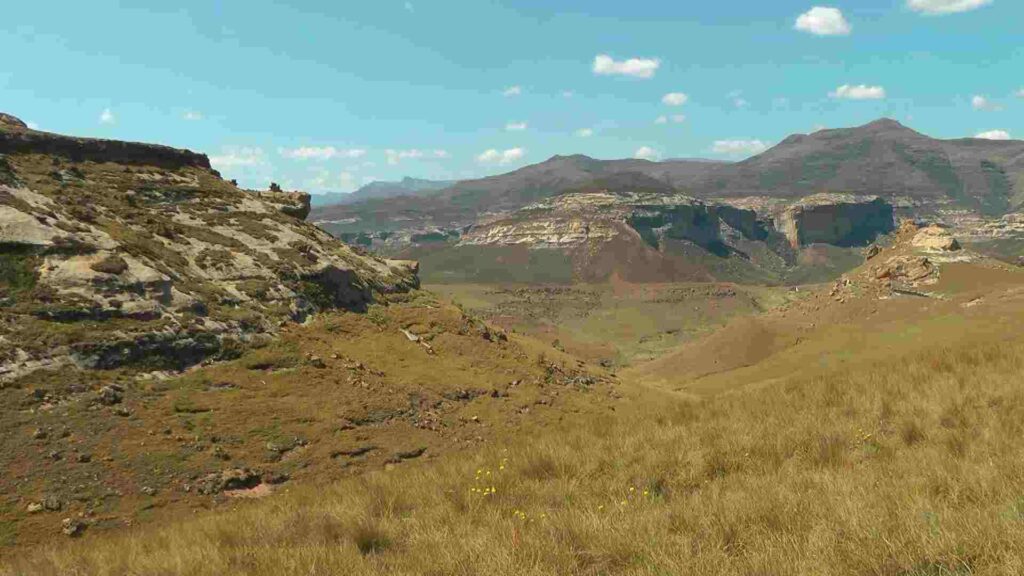 True to its name, the Golden Gate Highlands National Park boasts golden-hued sandstone cliffs that create a breathtaking spectacle. Hike through the vibrant landscapes, spot wildlife, and explore the artistic inscriptions left by the indigenous San people. This park is a paradise for photographers and nature enthusiasts alike.
35. Swellendam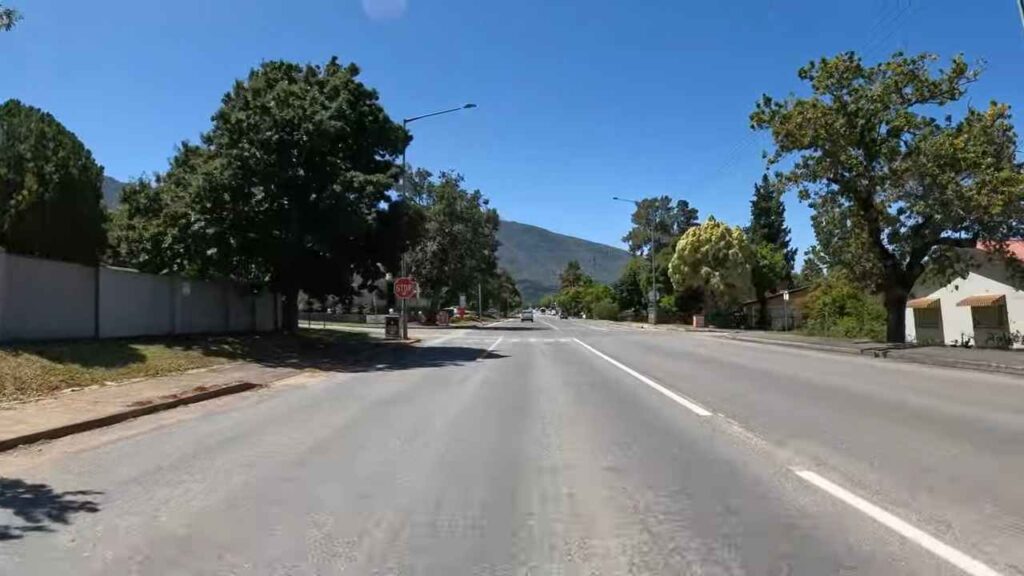 Swellendam radiates historical charm and natural beauty as one of South Africa's oldest towns. Explore the architecture of its well-preserved past, visit the Marloth Nature Reserve, and indulge in local delicacies.
Whether wandering through the Drostdy Museum or meandering along hiking trails, Swellendam captivates with its quaint allure.
What Is the Best Time to Visit South Africa With Family?
The best time to visit South Africa depends on your preferences and destination choices. The country experiences two main seasons: dry (winter) and wet (summer). For the best wildlife encounters, visit during the dry season from May to September. During this period, animals gather around water sources, making it prime time for safaris in places like Kruger National Park.
Plan your trip between November and February if you're interested in Cape Town and the Garden Route. These summer months provide warm outdoor activity and exploration weather, though remember it's the peak tourist season. Whale-watching enthusiasts should head to Hermanus from June to November when southern right whales frequent the coast.
For beach relaxation and adventure pursuits, visit from November to February. The summer season offers pleasant water temperatures and is perfect for diving, hiking, and enjoying the stunning beaches. For a quieter experience with fewer crowds, consider traveling during the shoulder seasons of March to April and September to October.
South Africa's cities like Johannesburg and Durban can be visited yearly due to their more consistent climate. Keep in mind that Johannesburg can get cold in winter. Overall, the best time to visit South Africa varies based on your desired activities and destinations, so researching the specific weather patterns of the regions you plan to explore is essential for a well-informed trip.
How Many Days Are Enough To Visit South Africa?
Aim for around 10 to 14 days for a well-rounded experience. Start in Cape Town, where you can hike Table Mountain and discover the historic Robben Island. Don't miss the captivating landscapes of the Cape Peninsula.
For a comprehensive visit, allocate a few days to Cape Town. Explore Table Mountain, Robben Island, and the Cape Peninsula's stunning landscapes. Next, dedicate time to the famous Garden Route, a picturesque drive along the coast with opportunities for outdoor activities and wildlife encounters.
If wildlife is a priority, set aside a few days for a safari in Kruger National Park or other private reserves. These parks offer a chance to spot the renowned Big Five (lion, elephant, buffalo, leopard, and rhino) and other animals.
For a cultural experience, visit Johannesburg and learn about South Africa's history at places like the Apartheid Museum and Soweto. In Durban, enjoy the beaches and Indian cuisine.
How Much Does a Visa Cost In South Africa?
Visa costs in South Africa could vary depending on the type of visa you're applying for and your nationality. It's important to note that fees can change over time, so I recommend checking the official website of the South African Department of Home Affairs or contacting the nearest South African embassy or consulate for the most up-to-date information.
Additionally, South Africa has specific visa fee arrangements with certain countries. Citizens of some countries might not need a visa for short stays or might be exempt from certain fees.
Is South Africa Affordable To Visit With Family?
Yes, South Africa can be an affordable destination to visit, offering a diverse range of experiences without breaking the bank. Accommodation, transportation, and food can be reasonably priced, especially if you plan strategically. Hostels, guesthouses, and budget hotels provide cost-effective lodging options, while public transportation and ride-sharing services help manage travel expenses.
Eating at local eateries or markets is more affordable than dining at upscale restaurants. South Africa's rich cultural scene, stunning landscapes, and abundant wildlife often come with affordable or free activities, such as exploring national parks, hiking trails, and public beaches.
However, some attractions and upscale accommodations might be expensive. Safaris and luxury stays can significantly increase costs. It's important to plan a balanced itinerary and set a budget to ensure a cost-effective trip. But note that fluctuations in currency exchange rates can impact expenses.
---
Conclusion
From the iconic Table Mountain in Cape Town to the historic battlefields of KwaZulu-Natal and the wildlife-rich Kruger National Park to the serene beauty of the Garden Route, this country beckons with a kaleidoscope of experiences.
Whether you're an adventurer seeking adrenaline rushes, a wildlife enthusiast searching for the Big Five, a history buff delving into the past, or a nature lover simply wanting to soak in breathtaking vistas, South Africa delivers beyond expectations.
Remember, this list of must-see destinations is just a glimpse into the wonder that South Africa holds. Each province, city, and town has its own unique charm and attractions waiting to be explored. The warm hospitality of its people, the fusion of cultures, and the spirit of ubuntu that underlines interactions make every journey through this land not just a vacation but a transformative experience.