Mountains are natural landforms that rise above the ground level with steep sides that show significantly exposed bedrock where you can engage in many activities. The beauty and wonder of nature are expressed through mountains which will be hard for you to recover from when you sight one. Thankfully, Nigeria is blessed with beautiful mountains ranging from hills, and cliffs, to rocks in specific places of the country where you can go hiking or climbing, go on vacation, honeymoon, camping, or sightseeing. Below is the list of mountains in Nigeria you can visit with their respective locations.
Top 9 Mountains In Nigeria and Their Locations In 2023
Here are 9 of highest mountains in Nigeria with their height and uniqueness at various locations;
1. Chappal Waddi Mountain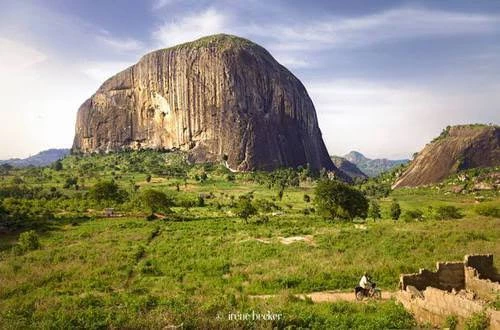 The mountain, located at Taraba State, is often regarded as the "mountain of death, " the highest mountain in Nigeria and West Africa, with a height of  7,936 ft ( 2419 meters). It is one of the tallest mountains in Nigeria.
Chappal Waddi shares a border with  Cameroon and is situated at the edge of  Gashaka Gumti Forest Reserve and Gashaka-Gumti National Park on the Mambilla Plateau. It is a destination for hiking and climbing, and you can start your hiking from the foot of the mountain, Amansale, and climbing it requires much physical effort.
However, you must go along with your passport, work permit, Nigeria visa, or identity card as it might require you to tender for security purposes as the climbing route is along the international border.
You need to register with the officials of Gashaka Gumti National Park before climbing the mountain. Weather conditions and other things must be checked and assigned before you are granted permission.
Accommodations are made available when journeying to Chappal Waddi at Serti, Njawai, and Amansale with no accommodation on the mountain itself, and you are fully responsible for your feeding.
2. Shebshi Mountain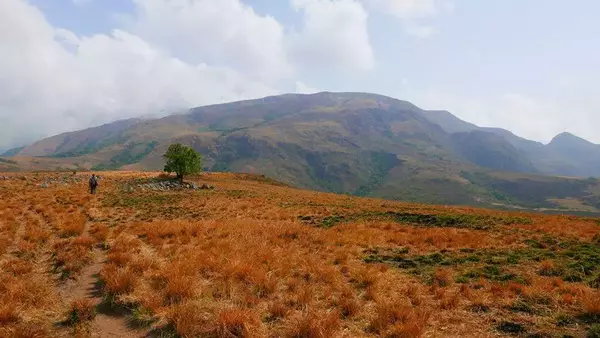 It is a mountain range in  Adamawa state, between the Benue and Taraba rivers and near the Cameroon border. Its height is 6,699 ft(2,042 m), and subsistence farmers inhabit it. Shebshi is also one of the tallest mountains in Nigeria.
You can enjoy yourself by engaging in a few activities such as hiking, paragliding, rock climbing, sightseeing, and hanging out.
3. Sankwala Mountains(Obudu Mountain)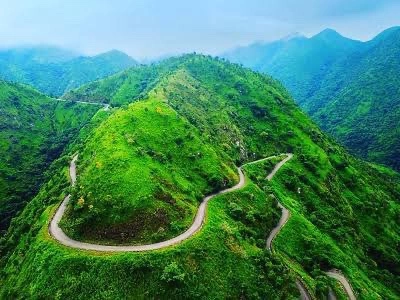 The mountain is in Obanliku Local Government Area of Cross River State in Nigeria. It lies southeast of the town of Obudu, north of the Okwangwo section of Cross River National Park. It has an average height of 5,906 ft (1,800m) above sea level.
Tourists are attracted to the mountain and the obudu plateau yearly because of its cool climate. This has led to the construction and development of the mountains ranch and resort on Oshie ridge.
The mountain provides a breathtaking adventure; hiking, camping, gliding, exploring, and trying out different meals from the obudu resort.
However, you need to hold sufficient cash when camping there as you will have to pay for services rendered at the Obudu Mountain resort, although they are affordable. 
4. Olumo Rock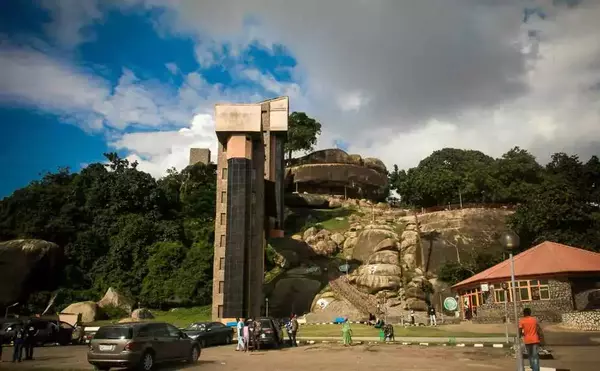 Olumo rock is a mountain located at Abeokuta, Ogun, a southwest state in Nigeria. Also, it is one of the major mountains in Nigeria and has a height of 137 meters above sea level, with many attractive things such as a museum, restaurant, art gallery, water fountain, and an ancient market outside the olumo rock gate called "Itoku market."
The market is popularly known for its involvement in Adire crafting. The art gallery has other items such as bracelets, local beads, sculptures, and local musical instruments such as talking drums.
The rock is famous and held in high esteem by the Egba people as it protects them and allows them to monitor their enemy, thereby making them victorious during inter-tribal warfare in the 19th century.  
The exciting thing about olumo rock is that it is easy to climb and for those that are scared of climbing, stairs and elevator are available to help you reach the summit without stress. However, climbing the rock is fun, especially when climbing with a group of friends.
5. Zuma Rock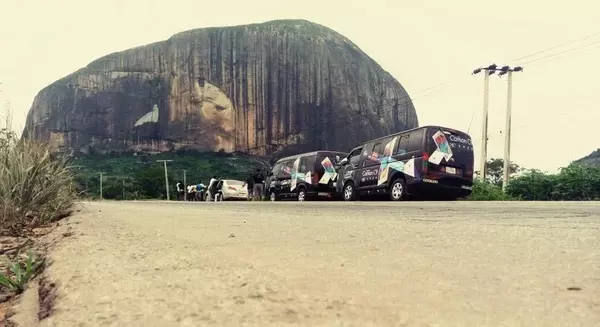 Zuma rock is often referred to as the "Gateway of  Abuja" from Suleja, as it is sighted at Abuja's entrance. Still, it is located in Niger State, and behind the rock is the Zuma village, built to house tourists visiting the rock.
The rock is 2,379 ft tall and gots its name," Zumwa," which means a "place of catching Guinea fowl" from the Zuba people who lived together with the Koro people miles away from the rock in the 15th century and used by the Gwari people for defensive purposes.
The rock catches fire under heavy rainfall, making the rainy season the best time to visit the rock to experience the Zuma Rock Fire, which made the rock gain popularity apart from its height and natural contours, which project the image of a human face with visible mouth, eyes, and nose.
The rock is so famous that it has its image and location on 100 naira notes, and the rock is just 45 minute's drive from the Minna Airport.
6. Aso Rock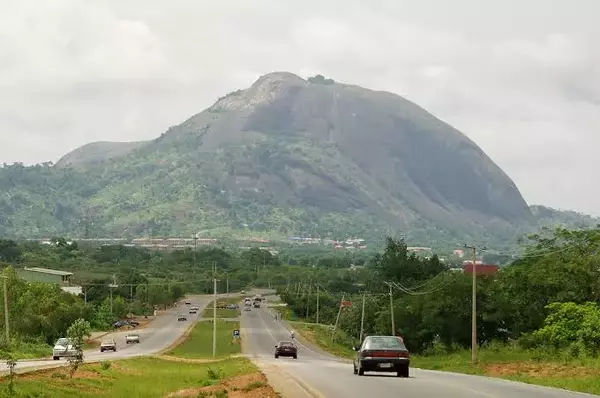 Aso rock is a  prominent monolith with a height of 3,071 ft located on the outskirt of Abuja. However, it is still the city's noticeable feature as the three major power seats, Nigeria  Presidential Complex,  Nigeria Supreme court, and Nigeria National Assembly, are located around it.
The rock was named "Aso," which means victory, by the  Gbayi people of Asokoro, who were the former occupants of Abuja city. To this day, they still conduct a yearly sacrifice before and after raining season.
History shows more than ten caves are in the rock but are inaccessible because of the forest around them. However,  a popular myth says one must seek permission from the priest living in the village around it before hiking or entering any caves.
The Rock is mainly known for sightseeing and hiking, but that should bed done with groups of people as there are no stairs to access the mountains, and nothing should be tampered with on the rock.
7. Shere Hills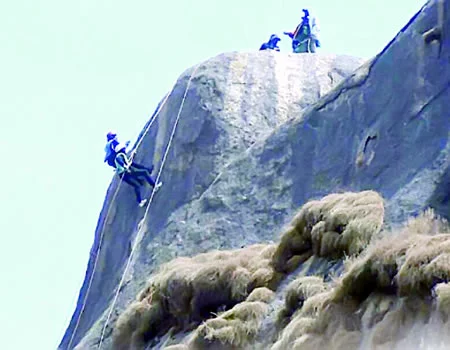 It is a hiker's dream location as they are a series of undulating hills found in Jos, Plateau state. The rocks are perfectly formed and serve as a challenge for a hiker and mountain climber willing to reach the hill's highest point.
The hills serve as a form of protection for the former inhabitants during the war, but the terrain is now used for military and civilian training.
On getting to the hills, you will always meet a guide to brief you on climbing the hills with precautions needed for you to know, as reaching the summit of the hill will take one hour if the safeguards are followed duly.
However, the hills should not be climbed during the cold season as it gets colder as you move up, so if you are climbing during the cold season, hold your gloves, jacket, and head warmer.
8. Kufena Hills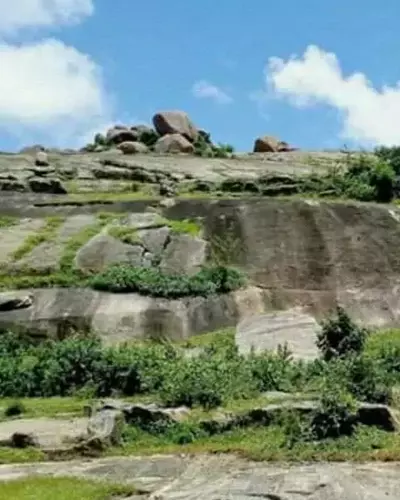 Kufena hills are located in the Zaria local government area of Kaduna state, with rugged terrain and a height of about 825m above sea level. The hill is composed of metamorphic rocks with a unique landscape and various landforms making the environs beautiful.
The hill was named after the ruler and the first settler in the area," Kophana," which was later transformed to "Kufena" for easy pronunciation coupled with the belief that the hill possesses some spiritual power which makes some traditional worshippers offer sacrifice and prayers yearly at the hills.
9. Udi Hills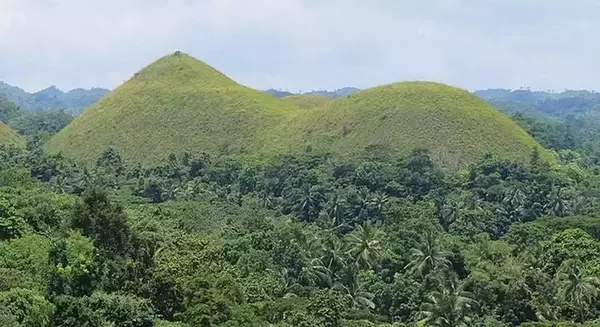 Udi hill consists of undulating rock found in the Enugu Local Government Area of Enugu State with a historical background of being the first site to mine coal in Nigeria. The hill is surrounded by granite and sand-stoned boulders, making it the best place for rock climbers in and around the state.
Rock climbing is fun on Udi hills between November and March when there is a sunny day and a cool night.
Do I Have To Pay Gate Fee Before I Gain Access To A Mountain?
Yes. However, the amount depends on the mountain you are visiting, as not all mountains in Nigeria require a gate fee but make sure you make your full inquiry before visiting.
How Do I Get To Sankwala Mountain(Obudu Mountain) From Anywhere in Nigeria?
If you are coming from the South West part of the country, take a taxi to Lagos Airport; from the airport, take a flight to Enugu or Calabar, then take a cab to Obudu  Mountain.
Alternatively, you can board a bus from Lagos to Calabar or Enugu and take a taxi from Calabar or Enugu to the  Mountain, which will take you about 13h 21m provided the Bus does not have any issues.
Coming from the Northern Part Of The Country, drive or take a flight from any Northern part of Nigeria to Abuja and take another flight to Calabar or Enugu before taking a taxi to the Mountain. The journey from Abuja to the mountain will take six hours, five minutes through Enugu, and 7h41m through Calabar. 
You can also take a bus from Abuja or drive down to Calabar, then take a taxi from  Calabar to  Crossriver, where the mountain is located.
From the southern part of the Country, drive or take a flight from Port Harcourt to  Enugu and take a taxi down to the mountain, which will take you 3 hr 32 m, or take a taxi from port Harcourt to Obudu Mountain, which will take you 4 hrs.
Take a taxi to the Obudu mountains from the country's southeastern part.
How Do I Get To Olumo Rock  From Anywhere in Nigeria?
Olumo rock is easily accessible from the outskirts of Lagos as it will take 1 hr 45 minutes to drive passing through Papalanto. However, when using public transport from Lagos to Abeokuta, on getting to Kuto Motor park at Abeokuta, you will have to take a cab or bike to Ikija or locate a cab going to Itoku, where you will take another to Ikija, where Olumo rock is located.
At the gate, you will be required to pay an entrance fee of N1000 for adults and N500 for children, with an additional N1000 if you want to use the elevator.
How Do I Get To Zuma  Rock  From Anywhere in Nigeria?
Simply take a flight from anywhere in the country to the Nnamdi Azikwe International airport, the closest to Suleja, where Zuma rock is located, then take a cab to the rock, where the entrance fee is free.
How Do I Get To Aso Rock  From Anywhere in Nigeria?
Fly to Abuja, and from the International Airport, take a cab to Aso rock and enter without paying, as the rock is mainly for sightseeing and hiking. Ensure you follow the guidelines, as you will need permission to do some things.
How Do I Get To Sherre Hills From Anywhere In Nigeria?
Take A flight from your location to Kaduna, as the flight is no longer getting to kano because of the weather condition, then take a bus to Jos, where you will take a cab to the Hills. However, the hills do not have a particular entry point, making the entrance fee-free.
---
Conclusion
Some mountains in Nigeria are generating revenue for the country. At the same time, some are free and mainly for sightseeing, but that does not nullify the fact that they are beautiful to behold, easy and fun to climb, and going there is an experience difficult to recover from, so you can also, give one of the mountains a trial by visiting.
However, you must make further inquiries before going there to prevent any hiccups in your adventure. Remember to visit the Zuma rock during the rainy season to experience the Zuma Rock Fire.