Omu Resort is one of the most popular tourist attractions in Lagos state and Nigeria. This resort was founded and owned by Mr. Dipo Bally to develop the local government around the area and attract tourists worldwide. Omu Resort address is at 1 Asiwaju Bola Tinubu Way, Ibeju Lekki Lagos, is about a 10-minute drive from the Lagos Business School.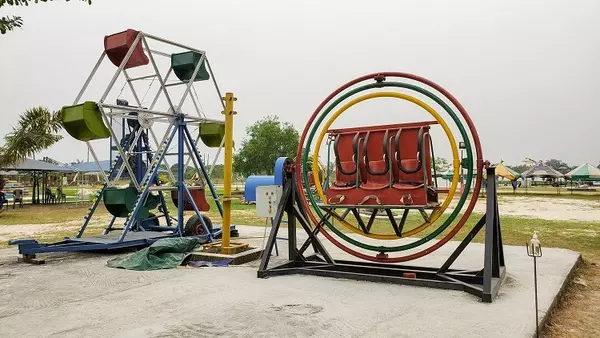 Omu resort is not just limited to Lagos alone; it also partners with other tourist attractions in different states, such as the FUNAAB zoo in Abeokuta and the Maryyam Babangida leisure park in Asaba. This resort will attract close to 1 million tourists in 2021 while attracting over 679 corporate guests. There are over 21 fun attractions in this resort.
In this Omu Resort review, you can get details such as its facilities, gate fee, and much more. This article will give you a detailed review of Omu Resort. We will discuss various things such as its facilities, activities, food, gate fees, customer service, etc.
Omu Resort Review
Omu Resort is home to many facilities and activities that serve as a tourist attraction for individuals within and outside Lagos. Tourists come from outside Nigeria to take a tour of this beautiful site. This Omu Resort review shows are some of the best facilities and activities you should try at this resort.
1. The Zoo
This is one of the most exciting places to visit in Omu resort. The zoo at this resort boasts several animals ranging from zebras to hyenas, ostriches, cobras, lions, and a lot more. There is never a dull moment in the zoo as the animals there are exciting and frightening.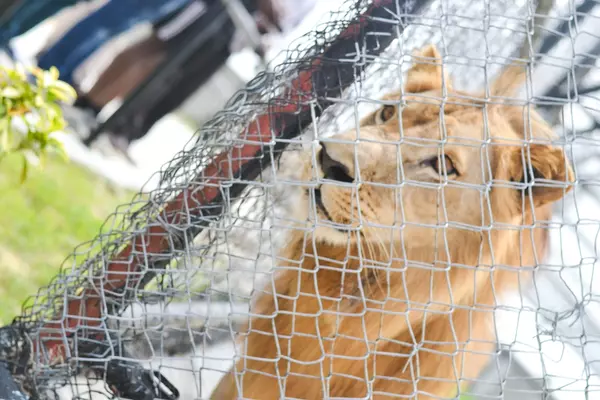 When you decide to explore the zoo, you will first arrive at the geese's shed. You will also see a camel, a porcupine, and a lot of monkeys. Although you can feed these animals, it is recommended that you ask a tour guide before giving them any treats. You will also see a peacock and an ostrich walking around majestically. The lion is the last of the animals you will encounter as they are remarkably beautiful and exciting at the same time. Different people come from different parts of the country to explore the zoo.
2. Tide's Wet and Wild
The tide's wet and wild is another fun place in this resort. This place is ideal for friends and family to relax and have fun with their kids. In this location, you will find structures carefully built or designed to give you the feeling of a water world.
Tide's Wet and Wild gives you the thrill of a swimming pool, a waterfall, and a fountain. At the same time, It is a great place for your kids to play around, have fun, and socialize with other kids and individuals.
3. The Amusement Park
You haven't seen much of Omu Resort review if you haven't taken the time to check out the amusement park. The amusement park is one of this resort's most fun and exciting places to explore. There are a lot of fun things you can do in this place with your family and friends. An amusement park is an excellent place for your business partners to wind down and relax.
You can do many things here, such as taking your kids to enjoy the bouncing castle. You can also swing and enjoy it with your friends and family. You can show off your athleticism on the volleyball court, playing against other adults. Lastly, do not forget to participate in archery; it is a fun way to determine your aim's accuracy.
4. Karting
If you enjoy driving, then karting is something you should try out at Omu Resort. Karting is a relaxing and exciting experience that promises to leave you with lasting memories. If you follow the kart instructor, you can easily compete with your friends, family, and other individuals on the track.
All you need to do is enter and listen to your instructor's instructions. Once you are done listening, your instructor will show you where the petals are and start the kart. You can then drive around and compete with other drivers on the track.
5. Quad Biking
You can partake in this fun sport or activity when exploring the Omu resort. The quad bike is a 4-foot vehicle you can ride on dunes or beaches. Riding this bike with your loved ones is a fun adventure.
The field for quad bikes is spacious enough for you to have enough space for your adventure. There are also a lot of dunes to pump your adrenaline while you engage in different quad bike games and competitions. While this experience is fun, applying safety and driving without putting others at risk is smart.
6. MINI Golf
You can also have all the fun you want, socializing with other people and playing mini golf in the Omu Resort arena. The mini golf facility is ideal for business people looking to relax. You can compete with your friends and family on the golf course. You can also compete with other individuals, adding to the fun.
Apart from the attractions and facilities listed above, you can still do many fun things at this resort. There are fun activities such as paintball, exploring SeaWorld, and horse riding. There is also the wave pool and the antique museum.
What Are the Recent Changes or Developments at Omu Resort?
Although not much has changed since my last visit to this resort, I noticed that the lion isn't as available as it used to be. The lion, named Samba, is currently on powerful medication after being diagnosed with cancer. As a result, you might not see him when you come to the resort as he isn't always available.
Another development you should note is the hotel the resort now has. The Omu resort now has its hotel named Le Chateau Guest House. This hotel has 2twomajor types of rooms: standard rooms and deluxe rooms. 
Omu Resort Review 2023
I observed some things about this wonderful resort, from its customer service to its facilities. Here is a detailed review of their services.
1. Resort Facilities
 The resort facilities are top-notch as there are a lot of fun things you can enjoy. Their quad bikes, handcarts, and bouncing castles. They are all functional. You will not have problems exploring these facilities if you listen to the instructions.
Although these facilities are all functional, you will have one or two problems getting one for yourself on public holidays or during festive periods. This is because there are usually many more people than available facilities on such occasions.
2. Food
Omu resort has 3 three different restaurants: Abule Buka, Mama's Delight, and Chateau De Delice. Abule Buka offers Efo Riro with Pounded Yam, Ewedu with Amala, fresh Palm Wine, and more. You will certainly be able to savor a meal at this particular restaurant.
On the other hand, Mama's delight offers more traditional food, including Jollof Rice, Egusi and Eba, Ice Cream, shawarma, and a lot more. Their food is excellent, and they have a very good sense of hygiene. The last restaurant, which is La Chateau Delice specializes in snacks. They offer beef burgers with fried potato chips, chicken burgers with fried potato chips, hot dogs, and much more. All of these are equally tasty and highly affordable.
3. Customer service
 One of the best things I like about this resort is its customer service. Customer service is excellent and highly professional. They are always available to assist you at every point in time. All you need to do is call them. Their instructors and tour guide are also very friendly and respectable.
I would recommend Omu resort to anyone looking for a relaxing getaway. Their facilities are top-notch, and they have very efficient customer service. However, one major downside to this resort is congestion during festive periods. If you want to reserve a facility for yourself, you might have to make a reservation well ahead of the time you plan to explore this resort.
4. Gate Fees
Although this resort is one of the most affordable resorts in Nigeria, you must know that the gate fee varies. This largely depends on the number of facilities you want access to. Different tickets determine the facilities you can explore in this resort.
The gold ticket costs #7000 per person with access to facilities such as the zoo, wax museum, mini golf, water park, sea world, amusement park, and more. However, you cannot access the boat cruise, branded gifts, or other things.
The platinum ticket, on the other hand, costs #10,000 per adult. It includes all the access in the gold ticket and other facilities such as quad biking, roller skating, and kayaking. 
The prime ticket costs #12,500 per adult, including everything in the platinum ticket plus access to the go-karts. The last ticket, the super prime ticket, covers all content plus a 45-minute boat cruise. However, the prime ticket doesn't cover paintball.
 You can also purchase tickets for independent activities such as skating for #2500 per person, pedalo for #2500 per person, and more.  
5. Discounts and Promotions
There are also different discounts for family and friends, such as paying #33,000 for a group of 5 adults for a gold ticket. The platinum ticket also costs a discounted price of #48,000 for a group of 5 adults. Other discounts are available at the location as well.
---
Conclusion
Omu Resort is one of the finest recreational centers you can visit in Nigeria. This resort has a lot of activities and facilities that promise to make your visit fun. You can do many fun things at this resort, including skating, visiting the zoo, paintballing, and much more. The gate fee and prices for their facilities are also affordable.
When exploring this resort, you must take a camera to capture every moment you spend in this beautiful place. The money you spend on gate fees is worth it as you will have a fun and adventurous time there.
If you have visited Omu Resort, you can share your excitement and experience with the resort in the comment section below.