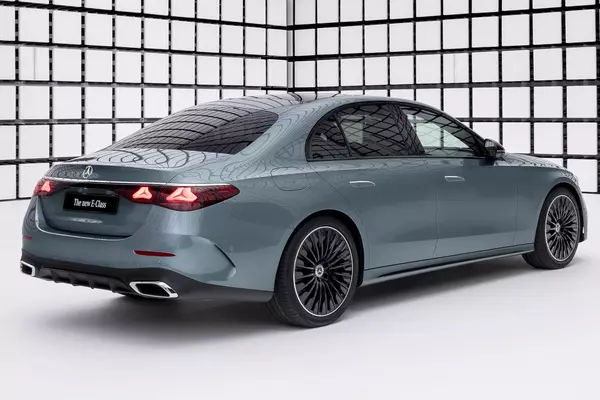 In search of a reliable and quick place to hire a car in Lagos?
Do you need a car rental service in Lagos that guarantees your safety and privacy? With or Without A Driver?
Do you need a quick pick-up and drop-off service in Lagos?
Renting a Car comes in two forms – corporate and individual luxury car rental.
With locations and contacts, we bring you a detailed list of places to rent a car in Lagos, Nigeria. You are sure to have the best provided here. 
Where To Hire a Car In Lagos, Nigeria?
Car rental is one of the cheapest, most convenient, and comfy ways of moving within a city. They are most sought after for business or trade zones like Lagos, with evidence in today's 10% compound annual rate growth in the car-rental industry.
However, many companies operate the Rent-a-Car service in Lagos, and you can select from many local and international companies that provide car rentals in Lagos. You must also note that some of these companies do not allow you a simple option to choose the perfect car rental firm that would offer your needs and requirements solutions. 
Note: This isn't to promote any Car Rental business but to offer you the privilege to get to know them and decide for yourself. With the list below, we've got you covered. 
Here are the places you can rent a car in Lagos, Nigeria:
1. Jonellies Auto (Jautos)
Jonellies Auto, popularly known as Jautos, is a Car Rental Company among Lagos's top car rental companies, driven by excellence and quality delivery. With high-premium customer satisfaction and quality service, they offer a lease, logistics, or rent executive, standard, luxury, and exotic car services. They have a well-trained, experienced, and professional driver and internet service while you're moving in any of their cars.
It is safe and secure, providing next-generation luxury cars with complimentary Airport pick-up & drop-off for regular and loyal clients. They allow discounts for multiple or long-term usages and complimentary car fueling. Renting a car at Jautos is cheap and affordable with a reliable time-conscious service. Here are the services offered by Jonellies Autos (Jautos): Hourly/Time-Based, Meetings & Appointments, Pick-ups/Drop-offs, Awards/Social Events, School Events, Staff Movement, Wedding/Parties, Official/Personal Outings, Overnight Outings.
Location:

Plot 408 Omofade Crescent, Omole Estate, Phase 1, Ojodu, Lagos.

Contact Details:

+2349070006661 | +2347018122546

 

https://www.jautos.com.ng/ | [email protected] | [email protected] 
---
2. Kunle Lawal Professional Car Rental
Kunle Lawal Professional Car Rental Services has been among the most popular car renting agencies in Lagos since its inception in 1997 by a man called Kunle Lawal, who has the perfect skills to make the service successful.
With a polite, courteous, and professional staff, they provide many customer services with diligence and ensure to check the safety of customers in any of the cars hired, one of the ways they deliver promises of safe-guarding clients and with a high-standard safety record; still, they conduct the renting service with no reason to compromise their ethical business manner and a stamp of quality assurance.
Here are the services offered by Kunle Lawal Car Rental: Car Hire/Rental, Airport Pick-ups/Drop-offs, Supply of Vehicles, Bullet Proof Cars Rental/Sales, Vehicles Retainership, and Car Sales.
Location:

NNPC Ltd Hospital, 1 Muri Okunola Street, Eti-Osa, Lagos.

Contact Details:

+234

8071777533 

kunl[email protected] | https://kunlelawalcarrental.com.ng/ 
---
3. Trip-A-Treat
Trip-A-Treat has been among Lagos's most dependable, reliable, and affordable auto rental services since its establishment in 2013. They provide easy mobility and convenient and comfortable rental services. They ensure that provided vehicles are in good condition with well-trained, dedicated, polite, and professional drivers trained to handle unexpected and unforeseen road circumstances easily, putting you at no risk.
The drivers have a high level of road networks mastering in and outta Lagos for fast pick-ups or drop-offs and escaping the hectic Lagos Traffic without slowing you down and saving time. They're on time and safe. Here are the services offered by Trip-A-Treat: Airport Pick-ups/Drop-offs, Bus Hire, Luxury Car Rental Services, Corporate Car Rental Services, Wedding Car Rental Services, and Car Hire.
Location:

9 Adenuga Street, Behind Census Market, Surulere, Lagos.

Contact Details:

+234

8181111023

[email protected]

| https://tripatreat.net/   
---
4. Dream Africa Motors Nigeria Limited
Dream Africa Motors Nig. Ltd. is a top car rental service provider in Lagos that offers affordable, reliable, dependable glamorous, luxury, and exotic car rental services. They offer the best customer service and provide quality and good-conditioned vehicles.
They have professional and well-trained drivers who easily take you to and fro your destination. Here are the services offered by Dream Africa Motors: Car Hire/Rental, Pick-ups/Drop-offs, Cargo/Freight, Luxury Car Rentals Services, Car Sales, and Car Wash Services.
Location:

11, Admiralty Way, Beside KFC, Lekki Phase 1, Lekki, Lagos.

Contact Details:

+234-8164850540 | +234-8148864132 | +234-7057382925

[email protected]

 

|

https://dreamafricamotors.net/

 
---
5. Bayustik Nigeria Limited
Bayustik Nigeria Limited is a full-service, indigenous logistics company that offers hiring and rentals of vehicles and other heavy-duty equipment with proffered real-time solutions and great service delivery maintenance in the transport industry.
They offer logistics, lease, and purchase of main automobiles. In line with customers' customized requirements, they provide heavy-duty equipment. Here are the services offered by Bayustik Nigeria Limited: Car Hire/Rental, Heavy equipment, and IT Services.
Location:

25 Akwuzu Street, Lekki Phase 1, Lekki, Lagos.

Contact Details:

+2348035999134 | +2348065522754 | +2348026862754

[email protected]

 

| https://bayustik.sitesng.com/ 
---
6. CFAO Motors (Car Rentals)
CFAO Motors is an automobile company that provides car renting and leasing services with the largest automotive distribution network in the industry. CFAO Motors offers services: Timely Based, Pick-ups/Drop-offs, Events, Staff Movement, Official/Personal Outings, and Car/Bus Hire.
Location:

4A, Ijora Cost Way, Apapa, Lagos.

Contact Details:

+234

7034104259

| +234

7084091911

| 01 587 8219

https://www.cfaogroup.com/en/mobility-en/cfao-automotive/

  
---
7. NOVO Car Rentals
NOVO Car Rentals is among the top Car Renting and Leasing service providers with an affordable car rental service to individuals or corporate organizations. They provide matchless logistics support in business and leisure to corporate or individual clients making car rental easy. They allow you to move easily and freely around town at leisure and make you fit into your trip.
Here are the services offered by Novo Car Rentals: Daily Car Rental, Pick-ups/Drop-offs, Vehicle Call-Up Service, Airport Transfers, Novo Luxury Service, Staff Bus Service, Fleet Management, Protocol Service, Meet and Greet
Location:

Plot 20, General Emdin Street, Lekki Phase 1, Lekki, Lagos.

Contact Details:

+234

7088604501

| +234

7088604232

| +234708 860 4525 [email protected] | https://novocars.com/
---
8. Briggs Car Rentals
Briggs Car Rentals is a 24/7 Car Rental service provider offering you styles by renting exotic, luxury, and glamorous car fleets. They also provide expert assistance with qualified, courteous, reliable customer service and staff.
Here are the services Briggs Car Rentals offers: Car Rental, Insurance Coverage, Pick-ups/Drop-offs, Fuel Policies, Fleet Management, and Additional Drivers.
Location

: Plot 20, General Emdin Street, Lekki Phase 1, Lekki, Lagos.

Contact Details:

+234

8038770181

| +234

7087129702

| https://briggs-car-rentals.business.site/
---
9. Swift Rental Cars Limited
Swift Rental Cars Limited provides car rental services with logistics support included. Regarding exotic vehicles and skilled driving, they offer the best-in-class delivery service with a large line-up of car fleets. They utilize vehicles with top-notch safety and security features and affordable and quality luxury for corporate or individual clients.
Here are the services offered by Swift Rental Cars Limited: Quality Man Power Provision, Fuelling, Fleet Maintenance, Staff Bus Services, and Spot Rental.
Location

: 1, Ibukunoluuwa Awosika Street, Idado, Lekki, Lagos.

Contact Details:

+2348172236921 | +2348172236918 | https://swiftrentalcars.com/ 
---
10. Hertz Car Rental
Hertz-Rent-A-Car brand is solely owned and operated by C & I Leasing Plc with experienced vehicle and utility. It is one of the largest and most well-known automobile companies with dedicated and reliable customer service. It is renowned for its fantastic clients' support and innovation with the offer of returning the hired car to another location.
Here are the services offered by Hertz Car Rental: Pick-Up &  Drop-Offs, Airport Shuttle, Escort Services, Protocol Services, Short & Long term Car Rental Services, Daily Rentals, and School Runs/Excursions.
Location:

12 Keffi Street, South-West, Ikoyi, Lagos. | C & I Leasing Drive, Off Bisola Durosinmi Etti Drive, CBD Estate, Lekki, Lagos.

Contact Details: 01 270 3701 | [email protected]

|

https://hertznigeria.com/
---
Terms, Conditions, and Things To Consider When Renting A Car
Planning a trip, there are quite a several things you'll have to think about, and one of them is transportation. Renting a Car is a common transportation choice because of its comfort, flexibility, and practicality. It can sometimes be confusing and demanding if you don't understand what you seek, need, or even require, and this is because there are several requirements you'll need to fulfill to have a quality, dependable, affordable, and reliable car rental service. You can, however, enjoy the convenience of renting a car without having to pay additional fees if you go prepared.
If you've never done this before, you might consider the following things while you're on the lookout for a car rental service that fits your use:
1. Documents needed to Hire a car in Lagos
You must provide the following legal and up-to-date documents to rent a car.
A Valid Driver's license with a minimum of one year of experience 

An International Driver's Permit.

A Credit Card issued in your name (main renter) with enough to pay the deposit and rental fees.

An ID Card to serve as an additional document for identity confirmation.

Printed booking confirmation voucher received in your email

Any other Specified documents in the booking confirmation voucher.
2. Car Rental Company Location
Ensure you choose a Car Rental Company with a location that won't affect the cost of the rental service.
3. Car Insurance
This is essential as some companies provide insurance products when renting a car to their clients. There are two common types of insurance – Basic Car Rental Insurance and Full Coverage Car Rental Insurance.
The rental company provides Basic Insurance to protect against thefts and accidents, while the Full Coverage Insurance varies depending on the rental company. It, however, includes basic insurance and protection to third parties in accident cases with the total exemption of the renter (this means that when you pay more for the insurance, you don't have to pay for any problem with the car.
However, you do not need to buy another insurance policy if you have one that can cover any damages caused.
4. Type of Car
Car Rental Companies have various types of vehicles available, making it quite easy for clients to select but the type of vehicle depends on you. The answers you give to the following questions determine the type of car you want or rent for the right car choosing decision:
The car price

The car size (for the specific number of passengers)

The driving distance

How comfy the car is

The car's gas mileage

If you'll need a car with a 4-wheel drive for sand, dirt, or snow

The car's extras – GPS, Air-conditioner, etc.

If you'll need a car with top rack storage

The car space (enough space to accommodate bags and other things)

How much do you like the car
5. Terms & Cost-Benefit
Before you conclude, go through all the details and seek clarification on any information you do not seem to understand to avoid wasting more money when the requirements aren't met.
Also, calculate your cost-benefit – the price you're paying for the rental to know if it's worth it, the type of car, and how much to pay for it. As rental companies do not have the same service charge, it is best to go through other rental companies to select the best for you.
What Are The Benefits of Renting A Car?
Renting a Car has a lot of benefits compared to other transportation forms. It's worth it when you spend some time thinking about the advantages of renting a car.
For comfort, no matter the car type you get, renting a car gives you a space that is yours, allowing you to spread your things.
Finally, it is flexible that it allows you to create your schedule and follow any route you want and also allows you to adapt to the routes as you wish.
---
Conclusion
Renting a Car depends on your budget, and the above 10 listed are easy-to-locate, reliable, and perfect places you can rent a car from in Lagos, Nigeria.
However, to choose the best car, ensure you have direct contact with the companies for further details, specifications, and related services. Visit their websites, email them, or call.