Baylor University is a private Christian university in Texas. This university is located at 1311 S 5th St, Waco, TX 76706, United States, and was founded on Feb 1, 1945. Baylor University boasts more than 20,000 students across different faculties and disciplines. This university is the largest private Baptist university in the world.  It is important to know about Baylor University acceptance rate as well as requirements.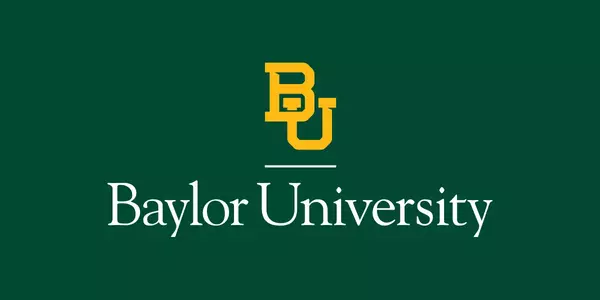 There are different courses you can study at this prestigious university. These courses include psychology, economics, engineering, and a lot more. Each of these courses has varying entry requirements for prospective students. 
Baylor University is ranked among the top 1200 universities in the world according to the QS world university rankings. This university has a varying acceptance rate according to the number of yearly applicants. If you want to know more about Baylor University, you have come to the right place. This blog post will discuss everything about its acceptance rate, courses, requirements, and more.
What is Baylor University Acceptance Rate?
The acceptance rate for this prestigious university has varied greatly over the years. In 2019, Baylor University had a 45.3% acceptance rate. This percentage represents 19,297 students that were accepted during the fall. In 2020, the acceptance rate increased to 68.2 percent. This increase was largely due to the university's capacity to accommodate more students.
In 2021, the university decided to be a bit more strict with the number of students they admitted, as the acceptance rate dropped to 56.7 percent. Most students that got enrolled had an SAT score that ranged between 1190 and 1360. They also had an ACT range of 26 to 31. 
Comparison of Acceptance Rates with other Universities
Compared to other universities in Texas, applicant selectivity for this prestigious university is relatively high. In other words, it is easier for students to get into other universities than Baylor. This is because Baylor University has many applicants scoring or performing incredibly well on their SAT or ACT exams. This is a major determinant of admission to this university.
Other universities, such as Tarleton University, Texas Women's University, and Southern Methodist University, have a higher acceptance rate than Baylor. You will also find it easy to gain admission to Texas Christian University and Prairie View A&M University. This is because most have an acceptance rate of more than 60 percent. 
Factors that Affect Acceptance Rate & Tips for Increasing Chances of Acceptance
Different factors affect the acceptance rate at this prestigious university. Here are some of the factors below.
1. Number of Applicants with High SAT Scores
This is the first major factor affecting this university's acceptance rate. If there is a high number of applicants with a high SAT score, it will lead to a reduction in the acceptance rate.
2. The High Standard and Prestige of the University
Because of the high standard and prestige of the school, many students apply to this school yearly. The high number of applications leads to competition for admission to this university. This leads to a varying acceptance rate over time.
3. An Excellent Profile and Letter of Recommendation
The letter of recommendation for each applicant has also played a very significant role in determining the acceptance rate of this institution. If many students pay the basic entry requirements, the student profile and letter of recommendation will be examined. The acceptance rate is usually high when each student has a good letter of recommendation and a good profile.
To increase your chances of admission to this university, you should try to get a very high score on your SAT. It would be best if you also tried to involve yourself in different extracurricular activities as they help boost your student profile. Lastly, engage in community service as students that add value to their communities have a higher chance of getting selected.
What Are the Courses Offered at Baylor University?
There are different courses you can study at Baylor University. You can easily study courses like accounting, air piloting, aviation management, Arabic, film digital media, and a lot more These courses cut across different colleges such as the college of arts & science, social work, school of nursing, school of music, law school, and a lot more.
You can apply to these courses at specific times ranging from summer to fall, spring, spring trimester, and winter, which applies to law school alone. 
This university boasts of offering over 125 majors and minors to its students. You can easily get a major or minor in courses like accounting, art history, political science, psychology, chemistry, computer science, and more. Different departments like business, arts & science, health and human sciences, engineering & computer science, music, and many more offer these courses.
Unique Programs Offered at Baylor University
Baylor University offers unique programs designed to meet prospective students' needs. Here is a list of unique programs and their related courses.
1. Online Degree
You can easily choose an online degree program to study courses like social work, public health, physical therapy, communication science & disorder, computer science, and more. These courses are primarily available to graduate students seeking an online master's degree.
2. A master's
Apart from the online master's degree program, you can also take a full physical master's degree program. There are a lot of courses available in this program. These courses include American studies, biology, business accounting, business information systems, educational psychology, and more. Each of these courses has unique entry requirements.
3. Doctoral Degree
Baylor University also offers doctoral degree programs for graduate and master's students looking to further their education. You can study for a doctoral degree in courses like anthropology, business health services, church music, communication science and disorder, English, geoscience, and more.
Are There Opportunities for Interdisciplinary Studies?
There are various opportunities for interdisciplinary studies for students looking to have more than one certificate or degree at a time.
You can apply for interdisciplinary studies across arts and science humanities + programs, university humanities + research initiatives, and area studies. These fields offer various cross-disciplinary programs you can apply for.
What Are the Admission Requirements for Baylor University?
The admission requirements for this university change every year. Here are some of the requirements you should consider.
– Required Documents for Application
The required university admission documents largely depend on your admission date. You need key documents such as an application, essay, early decision agreement, official high school transcripts, and official SAT/ACT scores to apply. You also need a letter of recommendation and a resume.
– Standardized Tests and Minimum Score Requirements 
For prospective students applying to this prestigious university, you must have written standardized tests such as the SAT or ACT exams. Having a high GPA before being considered for admission would be best.
You need a minimum SAT score of 1200 to 1380 or an ACT score of 25 to 32 before being eligible for admission to this university. Once you meet all the required scores, you will stand a high chance of getting admission to Baylor University. 
– High School GPA and Class Rank Requirements
You must be above average in your class to gain admission to this university. Baylor University requires that you obtain the highest score possible in high school. To get admission to this university, you need a high school GPA of 3.74.
You must also get a lot of As and Bs, with the A's being more than the B's. This will compensate for the lower GPA you have in more challenging classes.
– Extracurricular Activities and Essays
Extracurricular activities and essays are other mediums to boost your chances of getting admission to this prestigious university. Apart from a high academic score, Baylor University also looks for students who can embrace opportunities outside the classroom. In one or two sentences, take your time to explain the extracurricular activities you are skilled at. This will greatly increase your chances of getting admission.
Apart from extracurricular activities, some essays also improve your chances of getting admission. This essay, which should be between 250 and 500 words, should cover why you want to study at Baylor University. It should also cover what you seek in a university and how you will enrich the Baylor community.
There are also additional requirements for specific programs or majors at Baylor University. These requirements often vary according to the course you intend to study. Some of these requirements include certain certifications or exams, some level of experience, and a lot more.
What Is The Application Process for Baylor University Like?
Baylor University has a very straightforward admission process. Applications for the summer and fall 2023 admission programs are currently open. Although the fall 2023 regular admissions period closes in March 2023, you can still send your application after the deadline. You will be considered for application if you meet the requirements.
However, it is advisable to submit your application as early as possible. The 2024 summer, spring, and fall admissions will open in early august 2023.
Steps for Completing the Application Process
The admission process for students varies as the process for international students differs from the process for joint degree applicants. You must submit your foreign transcripts and TOEFL score for international students. You must also submit other requirements, such as your student visa and a lot more.
For local students, the steps are relatively easy. All you need to do is submit your SAT score, GPA score, and other necessary credentials. You can submit them via the admissions portal on their website. Check their website regularly to see your admission status.
Tips for Successful Admission to Baylor University
Follow these tips for successful admission to Baylor university.
Get a high SAT/ACT score

Apply early

Answer all the required questions

Provide all the necessary certifications

Include participation in extracurricular activities

Know the school goals and emphasize how you can help achieve them in your application.

Make your application personal.
Common Mistakes to Avoid when Applying for Admission to Baylor University
There are a lot of mistakes students commit when they apply for admission to this university. Here is a list of the mistakes below.
Applying late

: Many students often wait until the deadline day before applying for admission to this university.

Avoiding some required questions

: Many students skip some questions when applying for admission. While some skip it, others do not answer the questions appropriately.

Emphasizing academics

: Many applicants often emphasize their academic qualifications instead of discussing their extracurricular activities and how they can help improve the school.
Baylor's University Financial Aid and Assistance
For students looking to study at Baylor University, the university offers a variety of financial assistance and financial aid options. These aids are in 4 categories: scholarships, grants, loans, and work & study. You must meet different requirements before you are eligible for financial aid and assistance at this university. These requirements include 
Qualification

Application for financial aid

A complete CSS profile 

An essay, and a lot more.
Tips for Applying for Financial Aid and Assistance at Baylor University
There are different things you can do to improve your chances of getting financial aid and assistance at Baylor University. Here are some of the things you can do below.
Get a high entry score

: this is the most significant thing you must do to qualify for financial aid. You must ensure a high entry score when applying to a university. You must also maintain an excellent grades throughout your stay at the university.

Engage in extracurricular activities

: Aids is not only given based on academic qualifications alone but also on your extracurricular activities. If you have a high grade and engage in extracurricular activities, you stand a high chance of getting financial aid when applying for one.

Have an excellent CSS profile

: Having an excellent CSS profile is very crucial as it determines eligibility for the university-based grant. If you have an excellent profile, the chances of getting financial aid increase. 
Besides school financial aid programs, you can also apply for other financial aid programs and scholarships. These programs have different qualifications and application processes. You can easily apply for any of these programs and additional funding opportunities.
Campus Life at Baylor University
Campus life at Baylor University is one of a kind, as this university has one of the finest campuses in America. Students enjoy a life-changing program that develops them in almost all areas of their lives. If you decide to study at this university, you will enjoy an improved social life with many fun activities on its campus. 
There are also a lot of student organizations and activities at Baylor University. Some of these organizations include the Alpha honor society, queer students association, Baylor school of social work student association, and more. Different activities include student government, campus programs, Baylor activity council, etc.
Housing Options at Baylor University
There are different housing options within and outside of the school. As a freshman, you can easily stay on campus and enjoy a fun year. Different residence halls exist, such as Alexandra Hall, Allen Hall, Baylor Cityside, etc.
You can also get accommodation outside the campus as numerous rental units ranging from single rooms to double room apartments and a lot more. 
Athletics and Recreation Opportunities
There are different athletic and recreational opportunities available at Baylor University. You can easily engage in sports such as basketball, kickball, table tennis, tennis, and much more. These sports are often included in recreational activities and competitions during the session.
---
Conclusion
Baylor University acceptance rate is high. This is due to the fact that it is one of the top universities in America. Baylor university offers different courses from undergraduate to master's degree programs and a lot more. It also has a 56 percent approval rate.
You must take your time to acquire all the necessary certifications if you want to study at this university. You must also ensure you obtain a very high score on your SAT/ACT exam to improve your chances of getting admission. Read the article to get all the information you need on its courses, requirements, and more.